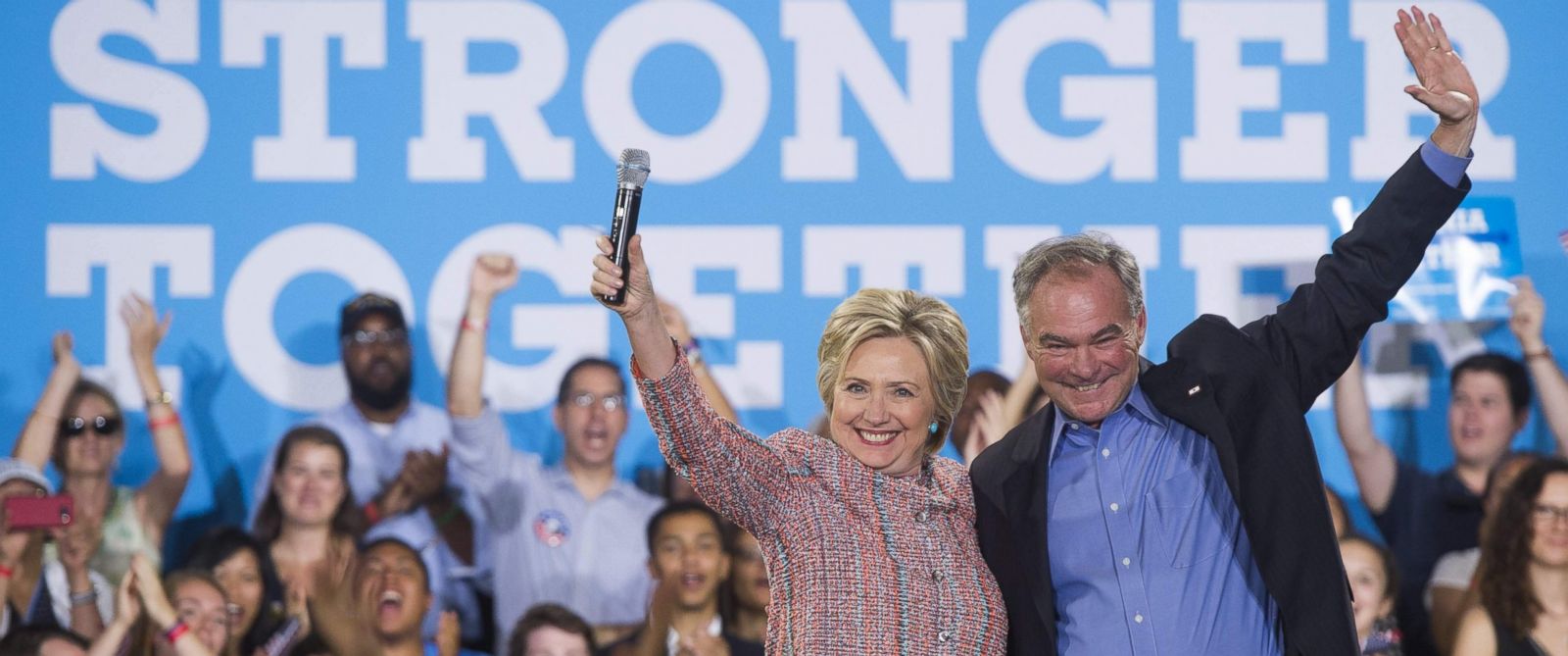 NEW YORK–(ENEWSPF)–October 1, 2016.  Hillary Clinton and Senator Tim Kaine had their best fundraising month of the campaign in September, bringing in more than $154 million for Hillary for America (HFA) and the Democratic Party. HFA, along with the Hillary Victory Fund (HVF) and Hillary Action Fund (HAF) began October with a combined $150 million in the bank. More than 900,000 people donated to HFA in September and about 2.6 million people have now donated to the campaign in total.  The average donation to HFA in September was about $56.
"With Donald Trump promising to dump an additional $50 million of his own money into the campaign and right-wing billionaires pledging millions more, we must continue to step up in order to have the resources we need to mobilize millions of voters across the country," said Hillary for America Campaign Manager Robby Mook. "Millions of Americans are supporting this campaign because they know that Hillary Clinton is the only candidate who has the temperament to be commander in chief and who will fight to make the economy work for everyone."
About $84 million of the total raised was for Hillary for America, making it by far the best month for the campaign, while about $70 million was raised for the DNC and state parties across the country through the Hillary Victory Fund and the Hillary Action Fund.
HFA began September with more than $59 million on hand, while HVF and HAF had a combined $91 million.
Source: http://hillaryclinton.com