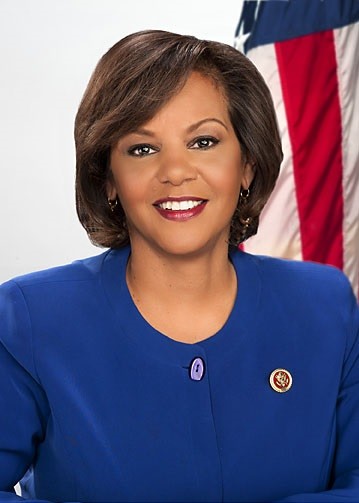 Chicago, IL –(ENEWSPF)—June 12, 2017.  In honor of Fathers' Day, Congresswoman Robin Kelly convened a Congressional Caucus on Black Women and Girls Forum to highlight the often-overlooked contributions of African American fathers to the successful development of their daughters. The event was held at the YMCA on Chicago South Side.
The Congressional Caucus on Black Women and Girls is the first and only caucus to specifically address the needs of black women and girls, their families and their communities.
"Black men, especially fathers, play a major role in the lives of their families and daughters. Today's forum recognizes that fact," Congresswoman Kelly said. "Fathers are, in a sense, many girls' first love. His influence can shape her self-esteem, self-image, confidence and her opinions of others. We also know that negative experiences can have life-long consequences and cause life-long pain. As we approach Father's Day, it seemed an appropriate time to highlight this special black father-daughter relationship."
Panelists included:
Sheldon Smith, founder and executive director of The Dovetail Project;
Troy Harden of Northwestern Illinois University;
Oluwatoyin Olabisi Hines, a professional counselor at Rush University Medical Center; and
Jeff Brown, director of African American Network at the University of Illinois-Chicago.
A livestream of the forum is available on Congresswoman Kelly's Facebook page.
This is the third Congressional Caucus on Black Women and Girls event to be hosted in Chicago and the eighth hosted nationwide, including ones in New York, Seattle, Princeton and Washington D.C. Congresswoman Kelly serves as a co-chair of the Congressional Caucus on Black Women and Girls.
Source: www.robin.kelly.house.gov