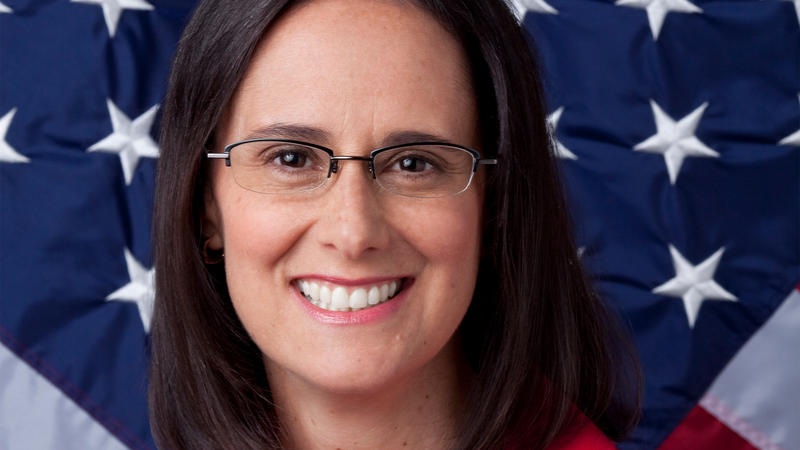 Chicago, IL-(ENEWSPF)- Attorney General Lisa Madigan Wednesday announced she filed a comment letter with other state attorneys general in opposition to the federal government's proposal to restrict health care access by imposing what she deems "unconstitutional restrictions to the Title X program." Madigan also joined with other state attorneys general to file an amicus brief in support of an emergency injunction to prevent other changes to the Title X program from taking effect.
The Title X program provides critical preventive and life-saving care, including reproductive health care, to 4 million patients across the country.
"The administration is attempting to prevent millions of women across the country from obtaining health care," Madigan said. "I will continue to fight any effort to limit a woman's access to health care."
The comment letter sent by Madigan and the 12 other attorneys general was in response to a U.S. Department of Health and Human Services proposed rule that would place several harmful restrictions on the Title X program. In Illinois, there are at least 98 facilities that receive Title X funding that collectively serve over 110,000 Illinoisans annually. The administration's rule, if adopted, would significantly hamper the ability of these facilities to provide women with affordable, life-saving reproductive health care.
Specifically, according to Attorney General Madigan, the new rule would create barriers for women to obtain health care by:
Prohibiting doctors from discussing comprehensive health care options, including abortion, with patients;
Requiring physical and financial separation between any Title X program and any facility that provides abortion: The provider must have, at a minimum, separate examination and waiting rooms, office entrances and exits, phone numbers, email addresses, educational services, websites, personnel, electronic or paper-based healthcare records, and workstations;
Forcing health care providers to open a second clinic in order to obtain Title X funding while providing abortion services; and
Undermining the standard of care by allowing Title X providers to refuse medically approved contraceptive methods in favor of less effective methods like abstinence-only.
In their comment letter, Madigan and the other attorneys general said the rule does not take into account costs to women, health care providers and states. The rule's restrictions would likely cause the closure of federally funded family planning clinics and limit care options for women. The financial costs of care would be shifted from the federal government to states as they fill in the gaps left by the reduction in providers. Madigan and the other attorneys general said the proposed rule is also unconstitutional because it censors speech and violates a woman's constitutional right to reproductive choice, and it would force Title X health care providers and family planning clinics to abandon their constitutional rights in order to obtain federal funding.
Joining Madigan in filing the comment letter were the attorneys general of California, Connecticut, Delaware, the District of Columbia, Hawai'i, Iowa, Maine, Maryland, Minnesota, New Jersey, New Mexico, and North Carolina.
In addition to the letter, Madigan joined with other attorneys general to file an amicus brief in support of an emergency injunction sought by Planned Parenthood of Wisconsin, Planned Parenthood of Greater Ohio, Planned Parenthood Association of Utah, and the National Family Planning and Reproductive Health Association. The injunction will prevent other unlawful changes to the Title X family planning program from taking effect.
This is from a press release published by Illinois Attorney General Lisa Madigan.