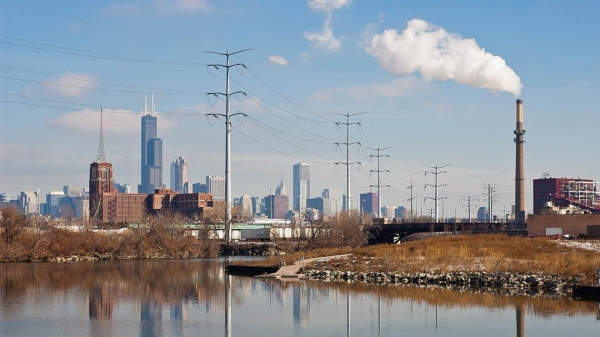 Proposed Changes to U.S. EPA's "Cost-Benefit" Analyses Will Undermine Environmental & Public Health Protections
Chicago —(ENEWSPF)—August 17, 2018
By: Rosemary Piser
Attorney General Madigan joined a coalition of 13 Attorneys General and state agencies that submitted comments to the U.S. Environmental Protection Agency (EPA) Administrator Andrew Wheeler to drop its proposed overhaul of how the agency values environmental and public health protections.
Madigan and the coalition charge that changes to the EPA's "cost-benefit" analysis contemplated in the notice – which was issued by former EPA Administrator Scott Pruitt – are "unnecessary, ill-conceived, and unworkable." Coupled with the EPA's proposed rule to limit the use of scientific evidence in rulemakings, and former Administrator Pruitt's directive forbidding many of the most qualified experts to sit on the EPA science advisory panels, Madigan and the attorneys general argue that the administrator's notice signals yet another effort to undermine public health and environmental protections.
Attorney General Madigan said, "Once again, EPA is attempting to put its thumb on the scale to help polluters. Every year, the evidence shows that environmental protections prevent thousands of premature deaths and illnesses and save tens of billions of dollars. EPA should not hide or downplay these benefits."
The comments point out that, although the notice expresses a desire to promote increased consistency and transparency in the EPA's consideration of benefits and costs in rulemaking proceedings, nowhere in the notice does the EPA identify examples of a current lack of consistency or transparency. Current guidance from both the federal Office of Management and Budget and EPA promotes consistency and transparency in analyzing the benefits and costs of environmental regulations. The notice identifies no instances where the EPA has failed to adhere to this guidance.
The comments also fault the notice's consideration of a one-size-fits-all approach to measuring costs and benefits. A large number of the cost-benefit analyses conducted by the EPA are done pursuant to statutes, including the Clean Air Act, Clean Water Act, the Resource Conservation and Recovery Act, the Federal Insecticide, Fungicide and Rodenticide Act, and other statutes. As a result, the possibilities for imposing consistency on these analyses are extremely limited.
Joining Madigan in submitting the comments were the Attorneys General of California, the District of Columbia, Iowa, Maryland, Massachusetts, New Jersey, New York, Oregon, Vermont, and Washington as well as the Minnesota Pollution Control Agency and the Pennsylvania Department of Environmental Protection.
Source: www.illinoisattorneygeneral.gov