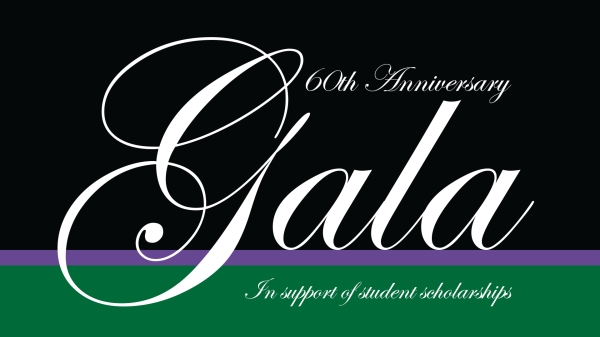 CHICAGO HEIGHTS—(ENEWSPF)—October 1, 2018
By: Prairie State College Media
To celebrate Prairie State College's (PSC) 60th anniversary this year, the PSC Foundation is hosting its annual Gala at 6 p.m., Saturday, October 20, on the college's main campus, located at 202 South Halsted St. in Chicago Heights.
The Foundation has helped thousands of students over the years with tuition, books, supplies and overall support that extend beyond financial need, including college projects that benefit student learning. To help support the increasing number of scholarship applicants, the Foundation hosts an annual special event to raise funds for PSC students.
The black-tie optional event begins at 6 p.m. with cocktails and hors d'oeuvres in the Conference Center, followed by a 7 p.m. gourmet dinner in the college atrium. The Gala will feature a live auction, choice raffles, dancing and a special "Stand Up for Scholarships" presentation. All proceeds from the event will benefit student scholarships.
"We have many students on campus who would not receive an education if it wasn't for Prairie State College," said Foundation Executive Director Deborah Havighorst. "The Foundation bridges the gap between what students receive from financial aid and what they can actually afford.  I've had students tell me they would have to take a semester off because they were $200 short. The Foundation is here to help keep these students in school and help them earn their degrees."
Havighorst says that the Foundation has continuously increased the scholarships awarded each semester over the last few years, and the applications continue to flood in.
"We need the community's support now, more than ever, so we encourage people to join us in celebrating the college's 60th anniversary and help raise scholarships for our deserving students."
For tickets or to learn about sponsorship opportunities, visit www.give.classy.org/PSCGala.  Donations in any amount are accepted. For more information, contact the PSC Foundation at 708-709-3631.
Source: www.prairiestate.edu