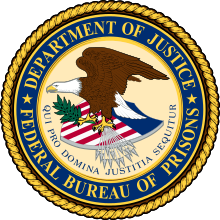 WASHINGTON –(ENEWSPF)–April 3, 2017.  U.S. Senator Dick Durbin (D-IL) and U.S. Representatives Cheri Bustos (D-IL) and David McKinley (R-WV) today urged the U.S. Department of Justice (DOJ) to immediately and fully exempt the Bureau of Prisons (BOP) from the federal hiring freeze ordered by President Donald Trump on January 23, 2017.  In a bipartisan letter to Attorney General Jeff Sessions, the lawmakers stressed that the security of our nation's prisons and the safety of our communities are at stake as long as the hiring freeze at BOP is in effect.
"BOP is responsible for the custody and care of nearly 190,000 Federal inmates and is a prime example of an agency that is critical to public safety.  Corrections staff at BOP institutions are responsible for ensuring the safety and security of these inmates, as well as the safety and security of their fellow staff members and the general public.  The hiring freeze jeopardizes their ability to fulfill their duty in an already difficult and sometimes dangerous setting," wrote the members.  "It is imperative that you authorize BOP to hire the corrections staff it needs in order to effectively manage the 122 Federal prisons it oversees across the country.  We urge you to immediately amend DOJ's previous guidance on the hiring freeze and apply the public safety exemption to BOP without delay."
In guidance recently issued by DOJ, certain law enforcement bureaus within DOJ, such as the Federal Bureau of Investigation, were reportedly fully exempted from the hiring freeze under the public safety and national security exemptions.  However, BOP institutions only received a limited public safety exemption.
This limited exemption prohibits BOP from increasing staffing above the level that existed on January 22, 2017. As a result, BOP cannot fill a significant number of vacancies that existed prior to January 22, leading to staff shortages that raise safety and security concerns.
At the Administrative Penitentiary in Thomson, Illinois, the hiring freeze comes at a particularly concerning time.  BOP has spent months working to activate the facility in order to help alleviate overcrowding at high security institutions.  As of October 2016, Thomson was on target to begin accepting inmates by the end of 2017.  However, the freeze has already forced the facility to postpone hiring a new class of incoming officers. Without the exemption, the activation of the facility may be further delayed.
Full text of the member's letter to Attorney General Jeff Sessions here
Source: http://durbin.senate.gov