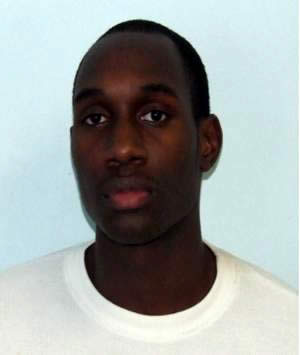 Mark Williams. (Photo: PFPD)
Update: Memorial Service Set For Park Forest Murder Victim Aisha Nettle-Boone
Park Forest, IL-(ENEWSPF)- Police issued a press release Friday afternoon regarding the strangulation death of a Park Forest woman.
According to the release, on Thursday, December 16, 2010, at approximately 9:52 a.m., Park Forest Police dispatched on a "well-being check" at a home in the 100 block of Birch. Responding officers found the door of the residence wide open and an unresponsive 34-year old, female lying on the
floor. Responding officers and Park Forest Paramedics began CPR and rushed her to St James Hospital in Chicago Heights for further treatment.
Park Forest investigators responded to the scene. Police say with a "tremendous assistance from several neighbors" they quickly pieced together a scenario involving foul play. Police say they learned that a suspicious subject was observed by a neighbor earlier in the morning. That subject was located by officers who learned that he had been at the residence, police said. Police say that subject was interviewed by Park Forest Detectives and provided to them a statement regarding his alleged involvement. Police say the victim and suspect's families knew each other through their mutual church activities.
On December 17, 2010, around 1:00 a.m., the victim, Aisha Nettle-Boone, age 34, succumbed to her injuries and was pronounced dead, police said in the release. An autopsy was done at the Cook County Medical Examiner's Office and the cause of death was ruled a homicide.
Mark Williams,19 years of age, 26 Birch Street, Park Forest, Illinois was charged by the Cook County State's Attorney's office with first degree murder. Police say he will appear in the 6th District Court in Markham on Saturday, December 18 for a bond hearing.
Update: Memorial Service Set For Park Forest Murder Victim Aisha Nettle-Boone