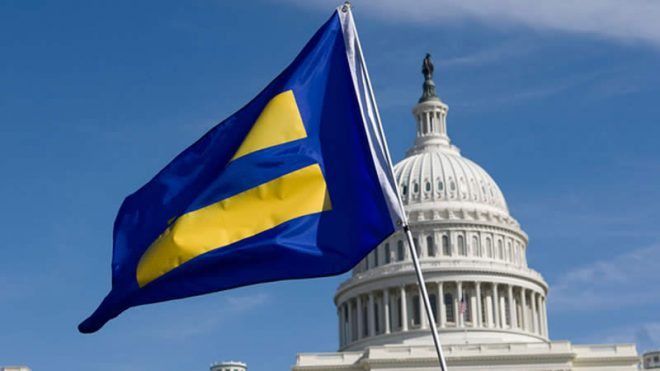 Washington, D.C.-(ENEWSPF)- The Human Rights Campaign (HRC), the nation's largest lesbian, gay, bisexual, transgender, and queer (LGBTQ) civil rights organization, released the following statement on Donald Trump's firing of FBI Director James Comey.
"Donald Trump just fired the man leading the investigation into his ties to Russia. He did so on the recommendation of Attorney General Jeff Sessions, who had promised to recuse himself from that probe after lying under oath before the Senate Judiciary Committee," said HRC President Chad Griffin. "There is no time for delay in appointing a special prosecutor. Our democracy depends on it. We've been down a similar path before. Congress must put patriotism before party and do what's right for the country."
Two months ago, following reports that Attorney General Jeff Sessions gave false testimony to the Senate Judiciary Committee regarding conversations he had with Russia's U.S. ambassador during the Trump presidential campaign, HRC called for him to resign. Sessions' announcement that he would recuse himself from any existing or future investigations related to presidential campaigns — he didn't even mention Russia in his recusal statement — is not enough.
The Human Rights Campaign is America's largest civil rights organization working to achieve equality for lesbian, gay, bisexual, transgender and queer people. HRC envisions a world where LGBTQ people are embraced as full members of society at home, at work and in every community.