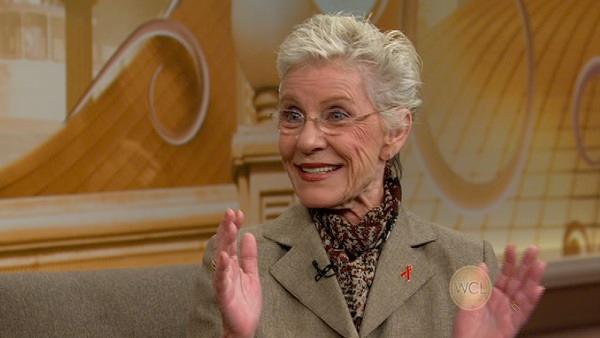 Source: ABC 7 Chicago.com
IDAHO—(ENEWSPF)—March 29, 2016. Actress Patty Duke, who won an Academy Award in 1963 at the age 16 for her portrayal of Helen Keller in movie 'The Miracle Worker' has died.  She was 69.
Ms. Duke was also known for her television work, most notably playing the dual role of 'identical cousins' in the sitcom The Patty Duke Show.
The news of her death was confirmed by her representative, Mitchell Stubbs who said:
"Anna 'Patty Duke' Pearce passed away this morning March 29, 2016 at 1:20 am. Her cause of death was sepsis from a ruptured intestine. She was a wife, a mother, a grandmother, a friend, a mental health advocate and a cultural icon. She will be missed."
Her family also released a statement saying:
"This morning, our beloved wife, mother and matriarch and the exquisite artist, humanitarian and champion for mental health, Anna Patty Duke Pearce, closed her eyes, quieted her pain and ascended into a beautiful place. We celebrate the infinite love and compassion she shared through her work and throughout her life."
In addition to being an acclaimed actress, Ms. Duke became an advocate for mental health issues after being diagnosed with bipolar disorder in 1982. She revealed her struggles in her 1987 autobiography, Call Me Anna. Experts hailed her courage to speak out about her bipolar disorder, depression and substance abuse.
Jeffrey Borenstein, President and CEO of the Brain & Behavior Foundation said today:
"By bravely sharing her personal story —so at odds with her professional image — with the public, she became an inspiration and role model for people and their loved ones who are dealing with mental illness, and worked toward eliminating the stigma that prevents so many people from seeking help. She will be missed."