Washington, DC–(ENEWSPF)–February 2, 2017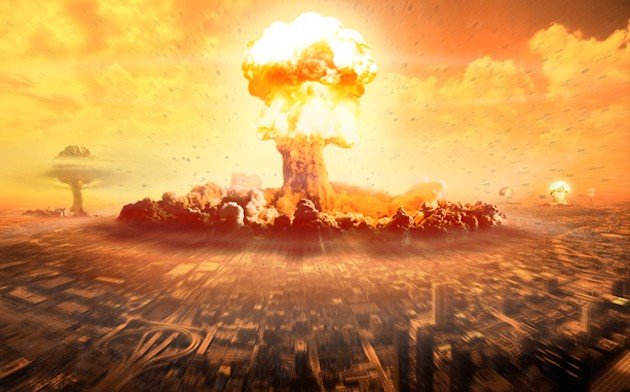 Serious, disturbing, frightening developments today:
1. The Trump administration lifted sanctions against Russia that had prevented US companies from exporting high-tech gear to Russia. Essentially it is now legal for US companies to sell spy gear to the Russian spy agency.
This is the same Russian spy agency (the FSB) that has been accused of hacking the US presidential election.
2.  The Trump administration is on the verge of unilaterally imposing sanctions on Iran, which would violate the recent Iranian nuclear arms deal. This move would essentially trash the Iran deal and give the Iranians a green light to re-start their nuclear weapons program.
3. Recent rogue tweets from the White House indicate that this is part of a deliberate plan by Trump & Bannon to foment war with Iran. Apparently Trump thinks the Russians would be happy to join such a war.
With Priebus mostly boxed out, planning chatter for Iran sanctions taking reckless tone, with panic giving way to desperation, hopelessness.

— Rogue POTUS Staff (@RoguePOTUSStaff) February 2, 2017
Iran strategy talk is asking how to ensure that Iran eventually crosses "the line" before long to eventually justify POTUS military action.

— Rogue POTUS Staff (@RoguePOTUSStaff) February 2, 2017
POTUS seems to honestly think Putin is his friend. Says Russia will "fight with us when the time comes" against Iran. #thatsnothowthisworks

— Rogue POTUS Staff (@RoguePOTUSStaff) February 2, 2017
Two weeks ago I would have said this is ridiculous CT. Now I'm not at all sure. Previous tweets from this account have proven accurate, including early warning of the very closely-held Gorsuch nomination.
The Russians joining in part is just Trumpian fantasy. But the Iranian war part is exactly something Bannon would do, and would push for.
This man has his finger on the button. And it's getting itchy.
Source: http://dailykos.com