Park Forest, IL-(ENEWSPF)- In a statement on Facebook, Mayor John Ostenburg said a Steak 'n Shake is indeed coming to Park Forest, and you can thank franchisee Melvin Buckley and Sandra Zoellner, Assistant Director of Economic Development for the Village.
"Lots of stuff's been posted about Steak 'n Shake coming to Park Forest," the Mayor wrote, "so I thought it might be good to refresh everyone on how this all came about."
"In July 2015, Sandra Zoellner of the Park Forest economic development staff started a Facebook page that encouraged residents to petition Steak 'n Shake to come to our Village," Mayor Ostenburg said. "The response from residents was so strong that Steak 'n Shake officials came to Park Forest in January 2016 for a meeting to discuss franchise opportunities. Out of that meeting came the decision by Melvin Buckley, who already was a successful franchise holder with another restaurant chain, to get involved with Steak 'n Shake. That effort now is materializing in the new Steak 'n Shake that Melvin is opening soon in the UIC neighborhood along Halsted Street in Chicago. Melvin has made the commitment to open his second Steak 'n Shake in Park Forest."
The Mayor clarified, "Just so everyone knows, Melvin already has made a major investment in Park Forest by purchasing and renovating the former Illini Apartments along Blackhawk Drive. The buildings were in such bad shape that the Village was considering demolition, but Melvin saw in them a great opportunity for quality housing and has invested a great amount of money and time into making them absolutely beautiful.
"So when you think about Steak 'n Shake and Park Forest, the first two people you should thank are Sandra Zoellner and Melvin Buckley! And, of course, all the good citizens of Park Forest who responded to Sandra's initiative and urged the Steak 'n Shake corporate folks to give our town some consideration. As mayor, it's been a pleasure to work with Melvin and our excellent staff on this project for many months now, and I'm fully optimistic we soon will see its success!"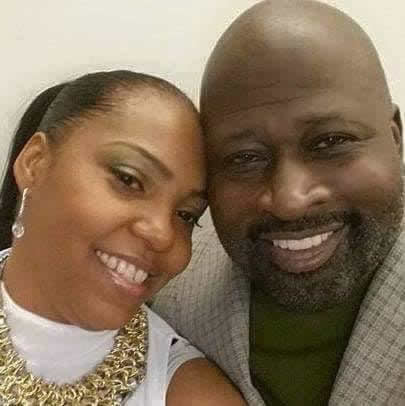 Sandra Zoellner is the Assistant Director of Economic Development for the Village of Park Forest. You can pass along a well-deserved "thanks" to Ms. Zoellner at 708-283-5623 or via email at [email protected]
You can thank Mr. Melvin Buckley on his Facebook page here. Mr. Buckley responded to a request by eNews Park Forest to give permission to use his photos.