Park Forest, IL-(ENEWSPF)- Park Forest Monday approved a liquor license for a not-yet-open grocery store. The Class F license, according to discussion at the July 10 board meeting, will allow liquor to be served in an area of the store that will also include video gaming. Children's First Learning Academy, a day care, is in the same plaza. Children's First is also next to Dunagains Irish Pub. The two have co-existed for years without incident.
Apparently missing the irony, or ignoring the gestalt, the Village Board followed this action by denying a Class D liquor license to Golden Quick Mart, 313 Illinois Street, ostensibly for all the reasons a liquor license should have been denied to the upcoming grocery store.
The upcoming PF Foods will be permitted to stock 15% of its shelves with alcohol while also serving drinks in an area of the store that will include video games.
According to the discussion at the July 10 Village Board meeting, that area will be restricted. At that meeting, Mayor John Ostenburg said, "When we held the liquor commission interview with the proposed owner, I did make clear that, if in fact they are going to have gaming machines as they have requested to do, and they are permitted to have up to four gaming machines, a component of having gaming machines is that they have to be able to serve liquor for consumption on the location. The state of Illinois, for whatever reason, just tied that in the agreement to grant the gaming machines."
The license will allow PF Foods to serve beer and wine for consumption on the premises. Mr. Ostenburg said that, during the liquor commission hearing, he stressed with PF Foods that the consumption of liquor must remain within the area of the gaming machines.
That's just state law. And they're permitted five machines, not four, per Economic Development Director Hildy Kingma at the same meeting, "The state gaming ordinance allows five machines, not four. And then, to clarify, in addition to owner's testimony at your interview, our ordinance–the liquor classification that allows for the video gaming within a grocery store–does specify that the open containers must stay within the video gaming area, and that food has to be available for consumption."
The local ordinance goes beyond the state gaming ordinance, Ms. Kingma pointed out.
In stating his opposition the the license for the store on Illinois Street, Mr. Ostenburg referenced a past neighborhood meeting at Illinois School where he says he "pledged" that, as long as he was mayor, there would not support a liquor license "in this neighborhood." Apparently, the concerns of those in the neighborhood have changed. Public support in favor of Mr. Seif's store receiving a liquor license was greater than the opposition.
So, the Village Board allowed a liquor license that includes video gaming, and, by default, open consumption of alcohol, in a grocery store.
But that didn't seem to matter to three board members who spoke at in opposition to the Golden Quick Mart license, and one who spoke at length, apparently in favor of the license, then voting against.
Trustee Jonathan Vanderbilt said in a comment on eNews Park Forest's Facebook page, "For the Record [sic] which I stated in the discussion section of the Village Board Meeting was that Golden Quick Mart was not going to leave if License [sic] was not approved. However the day care next door had a bigger chance of leaving the village if the liquor license was approved."
Mr. Seif did tell eNews Park Forest that it would be difficult for him to keep the store without the license. The 15% of shelf space in his store would have made a difference. Also, for the life of me, it confounds when pols paint themselves as seers, making predictions. As previously mentioned, a child care and a tavern have lived side-by-side in Park Forest for years, directly across the street from a residential neighborhood.
We must also note that Mr. Vanderbilt and Trustee Tiffani Graham (who also voiced her reservations about liquor being sold next to a child care center) voiced no opposition to the liquor and gaming licenses for PF Foods. They also voted with the full board to approve the ordinance for PF Foods.
The irony.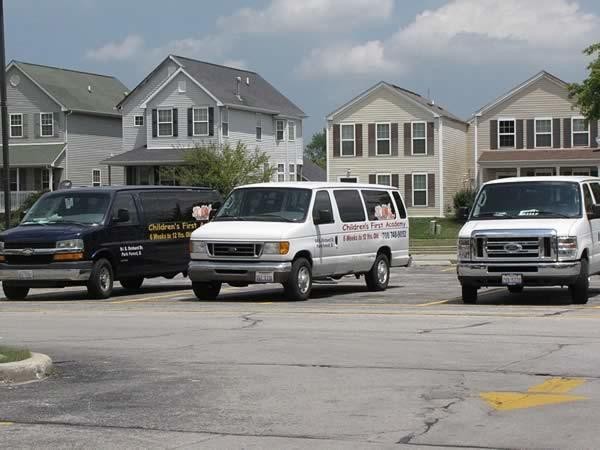 The Golden Quick Mart is owned by Mr. Ash Seif. Residents who spoke in opposition to the license repeatedly disparaged Mr. Seif's business, referring to is as the "Quickie Mart," apparently a reference to the fictitious Kwik-E-Mart from the television series The Simpsons.
Residents also repeatedly said they did not want a "liquor store" in their neighborhood. But Mr. Seif's store is not, and would not, become a liquor store, no more than the grocery store just down the plaza from Children's First day care. There were board members who also referred to Mr. Seif's store as a potential "liquor store." Mr. Ostenburg did, and then corrected himself.
Mr. Seif's dream was to operate a convenience store that sells beer and wine. There already exists an ordinance for this in Park Forest. Mayor Ostenburg voted in favor of these liquor licenses.
As did I.
So the Park Forest Grocery, Drinking and Gambling might open soon.
Golden Quick Mart's 15% of shelf space–in a much smaller store, with no open consumption, no video gambling–didn't rate high enough.
The writer is a former Village Trustee in Park Forest and editor and publisher of eNews Park Forest. eNews Park Forest is an independent news company and not affiliated with the Village of Park Forest in any way.
Related: