DePaul University's Blair Davis discusses Marvel's latest movie
CHICAGO—(ENEWSPF)—February 22, 2018
By: Blair Davis [email protected]
Part of the reason Marvel's "Black Panther" has seen so much success is because it came along at the right time both ​culturally and politically, said Blair Davis, an associate professor of media and cinema studies in DePaul University's College of Communication. His latest book, "Comic Book Movies," will be available April 19 through Rutgers University Press.
Davis has spent his career researching comic books, classic Hollywood cinema, B-movies and African-American cinema and has written three other books on film topics. In this Q&A, he explains what makes "Black Panther" a cultural phenomenon, how it's different from other comic book movies and the promising future of the genre.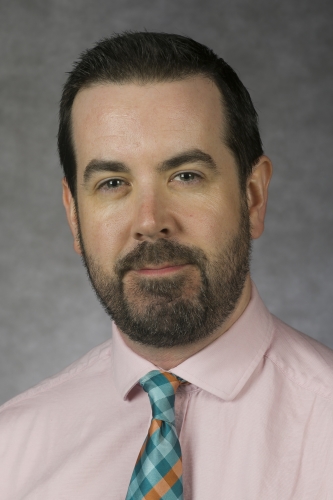 Q: What makes "Black Panther" such a highly anticipated comic book movie?
A: Audiences are treating "Black Panther" like an "event" movie for several reasons.
Marvel used the character's first appearance in "Captain America: Civil War" as a way of launching a spin-off film in a way that its previous films haven't. Marvel characters usually get their own films first, and then appear in the Avengers films. Marvel handled "Black Panther" much differently, using him as a central focus of "Civil War," which was itself an event film. This raised the bar for audiences much more for a "Black Panther" solo film than if they hadn't already come to know and love the character.
This is also an "event" film because of its significance as a blockbuster superhero film with a predominantly black cast and a black director. In our current cultural and political moment in which questions about diversity are at the forefront of discussions about race and the media, a big-budget film aimed at mainstream audiences in which black characters play a central role rather than just a supporting one is noteworthy.
Add the fact that celebrities like Octavia Spencer bought up blocks of tickets to give away for free so that black children can see a hero on screen who looks more like them than a Norse god or blond super soldier does and you have a film that resonates much more strongly on a cultural level than the typical blockbuster. For example, on the night the film opened I did a panel as part of Black History Month about the history of black comics characters for the Chicago Bar Association, so "Black Panther" is being seen as a cultural milestone for a wide range of institutions.
Q: How might this movie be different from other comic book movies that are set for 2018 or have come out in recent years?
A: Beyond the important cultural differences in how audiences are approaching this film, one big difference is in the way that director Ryan Coogler was allowed to make the film. Marvel's films have had a fairly standard look and tone to them, on the whole. The producers call the shots and expect their directors to adhere to the Marvel "house style." Coogler is a talented director who fought to make "Black Panther" his own film, rather than just the producers' film. Early word from audiences is that the film has much more depth and heart than other Marvel films, thanks to Coogler.
Q: Do you think there is or could be a saturation point with comic book movies?
A: I actually do not think we're approaching a saturation point for comic book movies yet. If anything, things will keep building further. It's like the western in the 1950s, it's full steam ahead right now. And with "Logan" earning an Oscar nomination for best adapted screenplay, there's a shift in the critical status of these films going on as well.
Source: www.depaul.edu