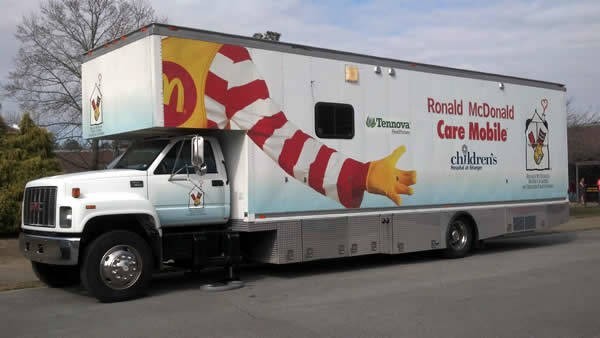 Park Forest, IL-(ENEWSPF)- The Ronald McDonald Health Van will be available for Park Forest-Chicago Heights School District 163 students' medical needs: school physical examinations and immunizations at 21st Century Primary Center, 240 S. Orchard Drive
, Park Forest, on Thursday, July 27, from 8:30 a.m. – 2:30 p.m., and Tuesday, August 15, from 8:30 a.m. – 2:30 p.m. These services are free with a current Medicaid card.
Title 19 students receive free inoculation. Families must bring previous inoculation records.
The Heart that Smiles Mobile dentist will be available for District 163 students at Barack Obama School of Leadership and STEM, 401 Concord Drive, Chicago Heights, on July 12, from 9:30 a.m. – 3:30 p.m.., and at 21st Century Preparatory Center on July 19, from 9:30 a.m. – 3:30 p.m.