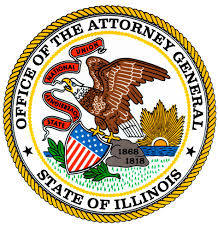 CHICAGO —(ENEWSPF)–June 5, 2017.  A Chicago trader has been sentenced to a year and a day in federal prison for stealing his employer's proprietary trading code.
Over a five-month period in late 2013 and early 2014, DAVID J. NEWMAN downloaded and stole all of the proprietary computer code and trading software belonging to his employer, Chicago-based WH Trading LLC. Newman downloaded more than 400,000 electronic files to multiple USB thumb drives. He resigned from the company in March 2014 after establishing his own trading firm – NTF LLC – through which he intended to use the stolen trade secrets to compete directly with WH Trading.
Newman, 34, pleaded guilty last year to one count of theft of trade secrets. U.S. District Judge Manish S. Shah imposed the sentence on Thursday in federal court in Chicago. Judge Shah also fined Newman $100,000 and entered an order prohibiting him from using or disclosing the stolen trade secrets.
The sentence was announced by Joel R. Levin, Acting United States Attorney for the Northern District of Illinois; and Michael J. Anderson, Special Agent-in-Charge of the Chicago office of the Federal Bureau of Investigation.
WH Trading is a proprietary securities trading firm that acts as a market maker and engages in both open outcry and electronic trading of futures contracts and options on exchanges in Chicago, New York, London, Frankfurt, and Singapore. The intellectual property stolen by Newman had taken WH Trading's mathematicians, statisticians, software developers and traders more than 15 years to develop, at a cost of more than $20 million. WH Trading's proprietary codes are used for, among other things, pricing futures and options contracts, executing trades on various exchanges, analyzing the risk of trades, and interpreting exchange market data.
Newman had worked for the company since 2004 prior to his resignation.
The government is represented by Assistant U.S. Attorney William R. Hogan Jr. of the Securities and Commodities Fraud Section of the U.S. Attorney's Office in Chicago.
Source: http://defense.gov