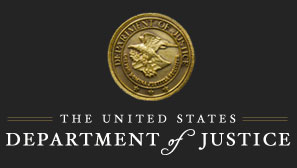 CHICAGO —(ENEWSPF)–October 14, 2016.  Eleven people fraudulently obtained multiple credit cards and quickly maxed out the credit limits, with no intention of ever paying back the balance, according to an indictment unsealed in federal court in Chicago.
The defendants applied for the credit cards online, using false employment and income information to secure approval and bolster the credit limits, according to the indictment.  Upon receipt of the cards, the defendants purchased goods and services, and quickly reached the maximum credit limits to obtain as much money as possible from the financial institutions who issued the cards, the indictment states.  Some of the defendants later filed for bankruptcy in order to discharge the debts they had charged to the credit cards.  The scam began in April 2010 and continued until at least October 2015, according to the indictment.
The indictment states that several of the defendants also created phony corporations and linked mobile payment accounts to them.  Fictitious purchases were then made through the bogus corporations, creating charges that were reimbursed by the credit card issuers, the indictment states.
Charged with one count of bank fraud are GABRIEL CWYNAR, 37, of Chicago; IZABELA KAPUSCIAK, also known as "Izabela Cwynar," 39, of Chicago; JAROSLAW WYSOCKI, 48, of Schaumburg; BARTOSZ POZNIAK, 42, of Mount Prospect; JOLANTA WYSOCKA, 50, of Schaumburg; MONIKA SZCZUREK, 36, of Lombard; MARCIN CYCHOWSKI; 41, of Addison; DANIEL NOGA, also known as "Daniel Terlecki," 41, or Des Plaines; FRANCISZEK BYSTRON, 37, of Park Ridge; ARTHUR RADOLINSKI, 32, of Lisle; and ELZBIETA BUCZEK, 37, of Bensenville.
The eleven-count indictment was returned Sept. 29, 2016, and ordered unsealed yesterday.  It seeks forfeiture of at least $1.3 million.
The defendants pleaded not guilty during arraignments yesterday before U.S. Magistrate Judge Young B. Kim.  A status hearing is scheduled for Dec. 1, 2016, before U.S. District Judge James B. Zagel.
The indictment was announced by Zachary T. Fardon, United States Attorney for the Northern District of Illinois; and Michael J. Anderson, Special Agent-in-Charge of the Chicago Office of the Federal Bureau of Investigation.
The public is reminded that an indictment is not evidence of guilt.  The defendants are presumed innocent and entitled to a fair trial at which the government has the burden of proving guilt beyond a reasonable doubt.
Each count of bank fraud is punishable by up to 30 years in prison and a $1 million fine.  If convicted, the Court must impose a reasonable sentence under federal statutes and the advisory U.S. Sentencing Guidelines.
The government is represented by Assistant U.S. Attorneys Timothy J. Chapman and Kavitha Babu.
Related Material:
Source: http://justice.gov