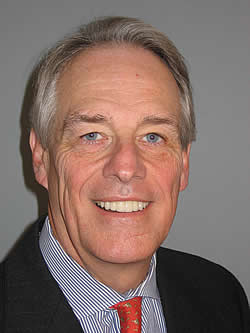 Tom Slaughter. (PHOTO SUPPLIED)
Patty Slusher named Inland's director of Membership and Programming
Des Plaines, IL-(ENEWSPF)- Tom Slaughter, former vice president of U.S. Newspaper Markets for The Associated Press who created AP Digital before heading the company's new media business unit, was named Inland's new executive director today, effective Tuesday, February 1. Slaughter replaces Ray Carlsen, who has served Inland as executive director for more than two decades.
Tom Shaw, CEO of Shaw Media in Dixon, Ill., and head of Inland's search committee, said the choice of Slaughter was undertaken with due diligence. "Inland is such a great organization, very special to those of us it serves," Shaw said. "We have been so fortunate to have enjoyed Ray Carlsen at the helm for more than two decades; but, times are different and the challenges are greater for our industry and our association, which will require exceptional leadership from our chief executive. Speaking for myself and the entire search committee, without hesitation or reservation, we could not be more pleased that Tom Slaughter has accepted that responsibility."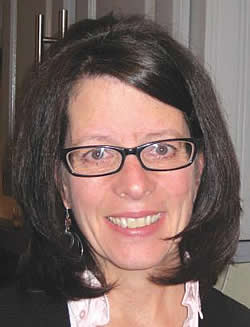 Patty Slusher. (PHOTO SUPPLIED)
As part of the transition, Inland Program Director Patty Slusher, who has served Inland for 18 years, will now play an expanded role at the organization as the director of Membership and Programming. Slusher has established Inland Webinars and live training sessions as the leading source for media training, respected by more than 30 state associations and other industry partners, Shaw said.
"As excited as we are about Tom Slaughter joining Team Inland, we owe a huge debt of gratitude to Patty Slusher for not only agreeing to accept expanded responsibility in her new role as director of Membership and Programming, but for working tirelessly during this time of transition to help make the upcoming Mega Conference in Florida a home run. 'Team Inland' is well served by all of its dedicated staff, yet Patty shines brightly among them," Shaw said.
About Slaughter
Slaughter has extensive experience in traditional and new media management. During his tenure at AP, he helped AP complete transformation of its fee structure and product offerings targeted at its member newspapers in response to the severe declines in the newspaper industry. He also served as AP's director of Strategic Planning for seven years.
He began his journalism career as a reporter in Topeka, Kan., while completing graduate studies, covering a session of the Kansas Legislature. He put his graduate studies on hold to accept a full-time reporter position in Sioux Falls, S.D., and was later transferred to Denver continuing to cover state-wide legislative and political news. Earlier positions also include serving as AP bureau chief in Newark, N.J., and Seattle.
Slaughter, who holds an M.B.A. in finance from CityUniversity in Bellevue, Wash., and a journalism degree from the University of Kansas, currently lives in Summit, N.J., with his wife, Pam. He'll be relocating to Des Plaines, Ill., in the days to come.
Inland Press Association President Kathleen Ballanfant and publisher of Village News and Southwest News in Bellaire, Texas, said, "We're delighted to have someone with Tom Slaughter's skills, personality and experience leading Inland in the years to come. I know the association will continue to be the leader in the industry with Tom at the helm."
Inland Foundation President Julie Inskeep said Slaughter's multimedia experience will be an asset for Inland members. "The Inland Foundation is so blessed to have Tom," said Inskeep, publisher of the The Journal Gazette in Fort Wayne, Ind. "His 30 years of leadership experience and his love of newspapers-on all our platforms-make him the perfect choice moving forward."
Outgoing Executive Director Carlsen said, "Tom Slaughter is ideal for the Inland position, not only because of his long commitment to good journalism and good newspapers, but even more so because of his strong AP experience as director of new media markets, director of AP Digital and director of Strategic Planning for an outstanding organization."
About Inland
Founded in 1885, Inland Press Association is a not-for-profit newspaper association and foundation. Inland is dedicated to advancing the welfare of its more than 1,100 member newspapers across all 50 states, Canada and Bermuda. Inland's goal is to enable newspapers to continue serving the people as a free, strong and responsible press. Inland specializes in high-quality, low-cost training options for all newspaper departments and it produces industry standard research in newspaper costs and revenues, as well as newspaper compensation and morale. Inland is located in Des Plaines, Ill., a suburb adjoining Chicago's O'Hare International Airport. For further information, visit InlandPress.org.
eNews Park Forest is the first-ever online-only member of the Inland Press Association.