CHICAGO —(ENEWSPF)–June 23, 2017.  Art is meant to stimulate discussion and that is precisely the goal of DePaul Art Museum's "Stranger Things" exhibition, which encourages patrons to ask: What is it?
"Often, when we come to art, we say, 'OK, what is it? What am I seeing?'" said Julie Rodrigues Widholm, director and chief curator of the museum on DePaul University's Lincoln Park Campus. "The artists in this summer show are kind of destabilizing that. It's OK to not know what you're looking at."
"Stranger Things," which opens June 21 and closes Aug. 6, draws from the museum's permanent collection and features sculpture, paintings and drawings from several Chicago-based artists. Most of the artworks in the exhibition are part of the collection donated to the museum last year from Chuck Thurow, former director of the Hyde Park Art Center.
"We are bringing out some recent acquisitions that have never been shown before," Widholm said.
Featured works also came from Suzanne Rose, a former Chicago gallery owner, and from private collections.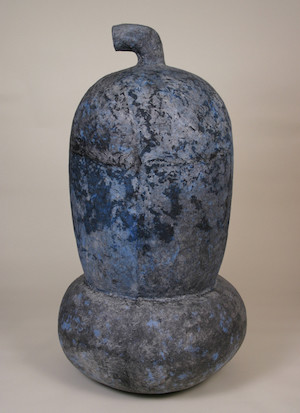 The artists in "Stranger Things," create art that hovers between "abstraction and figuration," Widholm said. "They create forms that are vaguely familiar but impossible to name." Some works may make viewers think of plants, building, animals or body parts, she said. Artists featured in the exhibition include Richard Rezac, Magalie Guerin, Sterling Lawrence, Chris Garofalo, Sandra Perlow, Alex Chitty, Miriam Bloom, Jim Lutes, Paul LaMantia, David Richards, Robert Bladen and David Jackson.
"Stranger Things" accompanies two ongoing solo artist exhibitions at the museum: "Vessels of Genealogies," featuring works by Dominican-American artist Firelei Báez, and "To Name It Is To See It," featuring art by Chicago-based artist Hương Ngô. All three exhibitions close on Aug. 6.
More summer programs
On June 29, the Annual Art in Lincoln Park lecture will feature writer Geoffrey Johnson as he presents "Bobsy Redivivus: The Lost World of Elizabeth Fuller Goodspeed" at 5:30 p.m. at the museum. Elizabeth "Bobsy" Fuller Goodspeed was a Chicago socialite and arts patron who helped writer Gertrude Stein cement her relationship with the city. Goodspeed, who was active in the 1920s and 1930s was once president of the Arts Club of Chicago. The free lecture is open to the public. Visit http://bit.ly/DPAMSummer2017Bobsy to register.
On July 13, Widholm will conduct a curator's tour of the "Stranger Things" exhibition at 12:30 p.m. The event is free and open to the public. Visit http://bit.ly/DPAMSummer2017Tour to register.
The museum is located at 935 W. Fullerton Ave. Hours are 11 a.m. to 7 p.m. Wednesday and Thursday, 11 a.m. to 5 pm. Friday, Noon to 5 p.m. Saturday and Sunday. The museum is closed Monday and Tuesday. Additional information at http://museums.depaul.edu or 773-325-7506.
Source: http://depaul.edu