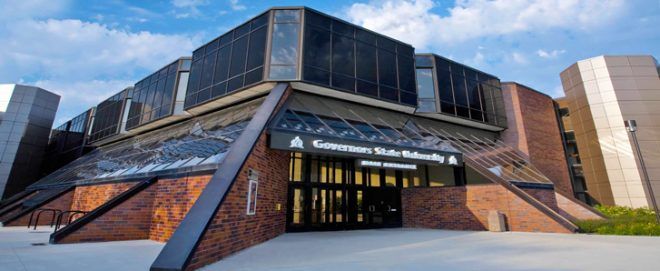 University Park, IL –(ENEWSPF)—April 7, 2017.  The Governors State University Student Senate will host a roundtable discussion about the state of higher education in Illinois Wednesday, April 12, from 11 a.m. – 1 p.m. in Sherman Hall. The event is open to the public.
State Senator Pat McGuire (D) will serve as the keynote speaker and former GSU Student Senate President Mychael Vanarsdale will moderate the discussion. Participants in the discussion include Illinois state Rep. Will Davis (D), Rep. Will Guzzardi (D), Rep. Al Riley (D), Sen. Pat McGuire (D), Sen. Laura Murphy (D), student leaders from eight Illinois universities, and representatives from Young Invincibles.
This forum's goal is to explore the "how and why" of the budget impasse, and the resulting lack of funding, with students who are striving to effect change. Governors State Student Senate President Justin Smith said, "We hope the forum serves as a resounding call for Springfield to take the futures of Illinois students off the negotiating table."
The Young Invincibles is an organization committed to empowering young adults with an emphasis on higher education reform.
Institutions represented by their student government include Chicago State University, DePaul University, Governors State University, Greenville College, Northwestern Illinois University, Prairie State College, Roosevelt University, and University of Illinois.
Source: www.govst.edu