Washington, DC–(ENEWSPF)–April 22, 2014. As we reflect on the beauty and wonder of the natural world this Earth Day and seek to restore and preserve the intricate web of life on the planet, we face an urgent need to stop ongoing toxic chemical contamination. The hard truth of our time is that the natural world on which life depends is under grave threat from numerous toxic insults resulting from mechanized and industrial human activity. Massive die-offs of beneficial organisms, increased rates of autoimmune diseases, endocrine disrupting and transgenerational chemical effects, and widespread pollution of our air and waterways –all linked to pesticides and other toxic chemicals, establish the critical need to adopt organic standards in sync with ecosystems.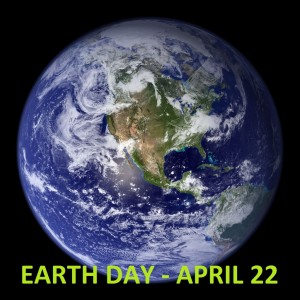 This Earth Day we ask you to spread awareness of toxic chemicals that pollute the environment. Get active to safeguard your community and the surrounding environment from toxic insults: teach your neighbors how to maintain their land without toxic pesticides, protect honeybees from neonicotinoids insecticides, aquatic species from endocrine disrupting chemicals, and the streams, lakes, and rivers we all depend on from the widespread use of harmful synthetic pesticides and fertilizers. Beyond Pesticides has the tools needed to increase environmental awareness in your community through our Databases that Support Action.
Learn about the chemicals entering our communities and globe. Beyond Pesticides' Gateway on Pesticide Hazards and Safe Pest Management provides information on the health and environmental effects of nearly 350 registered pesticide active ingredients. It is searchable by chemical name, product name, or health and environmental effects. The database is designed to provide decision and policy makers, practitioners, and activists with easier access to current and historical information on pesticide hazards and safe pest management, drawing on and linking to numerous sources and organizations that include information related to pesticide science, policy and activism.
Discover how environmental exposure impacts human health. Beyond Pesticides' Pesticide Induced Diseases Database presents scientific studies that document elevated rates of chronic diseases among people exposed to pesticides, with increased numbers of studies associated with both specific illnesses and a range of diseases. Currently, the database is searchable for over 600 scientific references relating to Alzheimer's, asthma, birth defects, body burden, cancer, diabetes, endocrine dysfunction, learning and developmental disabilities, Parkinson's and sexual reproductive dysfunction. The current database is updated consistently. As you become educated, consider assisting our work – send studies that you think should be added to the database to [email protected].
Consider a food system that enhances, not harms, environmental health. Beyond Pesticides' Eating with a Conscience database is designed to help explain the urgent need for a major shift to organic food consumption. Though this list is helpful in alerting consumers to hazardous residues on food, food residues are only part of the story. Those foods that are often referenced as "clean" commodities may be grown with hazardous pesticides that get into waterways and groundwater, contaminate nearby communities, poison farmworkers, and kill wildlife, while not all showing up at detectable or elevated levels on our food. Database users select an individual crop which will brings up a page that lists all of the pesticides that have registered tolerance (legal residue) allowances on that specific crop. The database lists the human health (acute, and chronic effects) and environmental (surface water contaminant, ground water contaminant, wildlife poison, bee poison, long-range transport) effects linked to each pesticide. The page also includes reported California farmworker poisoning incidents.
Earth Day last year saw the launch of the BEE Protective campaign spearheaded by Beyond Pesticides and our friends at Center for Food Safety. One year in, the campaign has generated a tremendous outpouring of support through local action, social media, and information requests to Beyond Pesticides. New backyard beekeepers and gardeners are fostering local pollinator resilience and creating bee friendly habitat that brings communities together and fuels the campaign to BEE Protective of pollinators. And thousands across the country continue raise their voices in multi-pronged efforts to pressure Congress, federal regulators, and the marketplace to stop using neonicotinoid pesticides proven to be harmful to honey bees. As we say in our recent issue of Pesticides and You, it's No Longer a BIG Mystery why bees are dying. Neonicotinoid pesticides pose an imminent threat to pollinators and numerous other beneficial species.
As we appreciate the Earth and all it provides on this Earth Day, we hope you will use our resources, take action, and educate others on the ways toxic chemicals jeopardize the complex natural processes on which we rely. Through the promotion and adoption of alternative systems like organic, we can work with the Earth's natural systems to produce a safer, healthier world for all living species.
To make your community sustainable and take it off the pesticide treadmill, join Beyond Pesticides' community-based campaigns through our website, or contact us directly at [email protected].
All unattributed positions and opinions in this piece are those of Beyond Pesticides
Source: http://www.beyondpesticides.org