Washington, DC–(ENEWSPSF)–February 13, 2013. After years of scrutiny and criticism, the U.S. Environmental Protection Agency's (EPA) Administrator Lisa P. Jackson signed amendments strengthening existing standards for human research involving pesticides submitted by third parties for consideration in EPA decisionmaking. These amendments apply to studies involving the controlled exposure of participants to pesticides, with the hope that these "tougher" new standards will decrease the number of intentional human dosing studies conducted for pesticides.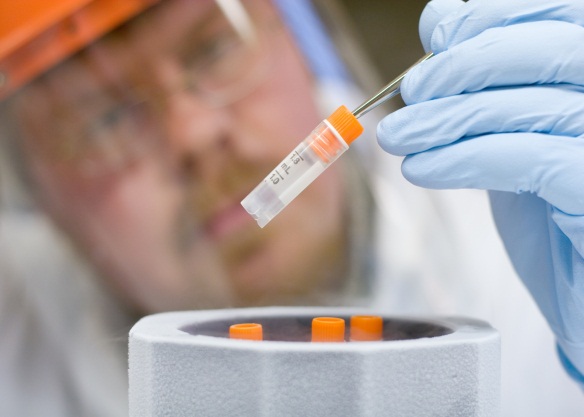 Even though EPA stated in 2001 that it will not consider or rely on human studies in its regulatory decisionmaking, subsequent industry pressure resulted in EPA invoking the Common Rule (40 CFR 26 – Protection of Human Subjects) for third-party intentional dosing studies. The agency promulgated new rules and made revisions to these rules, stemming from the lawsuit and settlement by the Natural Resources Defense Council (NRDC) et al., to broaden and refine rules relating to human research involving pesticides.
In 2010, EPA published the proposed rule to amend EPA's protocol for the testing of pesticides on humans. Now finalized, the rule strengthens EPA's 2006 rule, Protections for Subjects in Human Research. Now prohibited is testing on nursing and pregnant women, children, as well as testing on individuals who may be unable to consent for themselves, e.g. the mentally disabled or incapacitated. The new rule will also provide guidance to third parties, including pesticide manufacturers and other research institutions who intend to conduct pesticide research involving intentional exposures to human subjects. These guidelines will now require the submission to EPA, and the newly created independent Human Studies Review Board (HSRB), proposals for new research prior to study initiation, and additional review after completion. Materials to be submitted include information concerning the ethical conduct of the human study, including copies of relevant records, and copies of records relevant to the key ethical considerations. According to EPA, only after an external, rigorous review including opportunities for public involvement, will EPA reach decisions on whether to accept a human study. The new amendments also implement the recommendations from a 2004 report from the National Academy of Sciences (NAS).
"With this action, EPA is underscoring the critical importance and fundamental compatibility of sound science and high ethical standards," said James Jones, acting assistant administrator for EPA's Office of Chemical Safety and Pollution Prevention. "These amendments will ensure that EPA decisions will only consider human research that has been conducted according to the highest ethical standards."
Although these new amendments theoretically set a higher standard for the review of human studies, concern remains that EPA's history of lax oversight and review process would lead to the unconditional approval of many questionable human studies. Beyond Pesticides believes conducting experiments on human subjects, intentionally exposing them to chemicals that can cause both short and long-term adverse effects, is unproductive, unethical and lacking in scientific integrity.
Background
Human testing, which was stopped by a moratorium in 1998, was reintroduced in 2003 by a court ruling in a pesticide industry suit. This allowed experiments in which people are intentionally dosed with pesticide effects, and allows EPA to use these experiments to set allowable exposure standards. In such experiments, people are paid to eat or drink pesticides, to enter pesticide vapor "chambers," and to have pesticides sprayed into their eyes or rubbed onto their skin. Following the reintroduction of human studies, and under industry pressure, EPA began developing human testing rules, despite flaws found in studies, and subsequently approved testing in children, among other allowances. EPA released its final rule in 2006, despite a Congressional report decrying human testing in 2005. At the time, committee member Rep. Henry Waxman stated, "What we've found is that the human pesticide experiments that the Bush Administration intends to use to set federal pesticide policies are rife with ethical and scientific defects."
A coalition led by NRDC argued in the U.S. Court of Appeals for the Second Circuit that the 2006 rule ignored scientific criteria proposed by the National Academy of Sciences, did not prohibit testing on pregnant women and children, and even violated the most basic elements of the Nuremberg Code, including fully informed consent. The Nuremberg Code, a set of standards governing medical experiments on humans, was put in place after World War II following criminal medical experiments performed by Nazi doctors. A settlement agreement reached on June 2010 to amend EPA's 2006 final rule.
These recent amendments do not make any changes to the Federal Policy for the Protection of Human Subjects (the "Common Rule"), which governs research with human subjects conducted or supported by the EPA and many other Federal departments and agencies.
Sources: EPA News Release, http://www.beyondpesticides.org