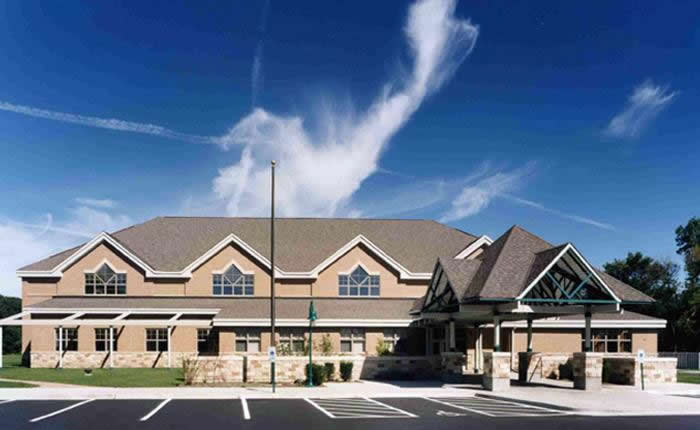 Crete, IL-(ENEWSPF)- This November, Crete Public Library will honor American servicemen and women in three unique ways: by featuring a display of hats worn by the military from the Revolutionary War to the present, by offering a program presented by a veteran who fell in love with his wife through the letters she sent him while he was stationed abroad, and through collecting handwritten notes and cards to send to active military.
Chuck Eckel (pictured) is a volunteer for Honor Flight Chicago. This organization recognizes the bravery, determination and patriotism of our nation's senior war veterans with a one-of-a-kind journey to Washington, D.C. The trip is one day, but the experience is life-changing. It was Eckel's idea to create a "Hats Off to America's Veterans" salute at the library he visits regularly. His display includes authentic hats from the Army, Air Force, Navy, and Marines. Photographs represent hats worn during the Revolutionary War, the War of 1812, the Civil War, the Western Campaigns, and the Spanish American War. Eckel obtained the hats from GHQ Military Museum located at Bult Field in Monee. GHQ's mission is to preserve military history and educate. Applications for Honor Flight Chicago and information about the GHQ Military Museum are available as part of the display, which can be seen now through November 30.
On Monday, November 5 at 7 p.m., the public is invited to attend "Letters from the Heart" by author Dennis Depcik. His presentation on the lost art of communicating via handwritten letters will include his own story of getting to know his future wife through airmail letters they exchanged while he was stationed in Germany. As he explains, Maggie went from being an "insignificant kid" back home to the most important person in his life over the span of their correspondence. After her death in 2010, these letters became even more precious to him. They served as the basis for his book, Wouldn't It Be Something. Depcik will sell and sign copies of his book after the program.
While supplies last, Crete Public Library has blank cards to send a message of encouragement or thanks to active service members. To participate, request a card at one of the library service desks, write your message during your library visit, and place the completed card in the specially marked "mailbox" located next to the "Hats Off to America's Veterans" display table. Cards will be distributed to deployed troops through AdoptaPlatoon.
Crete Public Library is located at 1177 N. Main St., Crete, IL. For more information, call the library at (708) 672-8017.