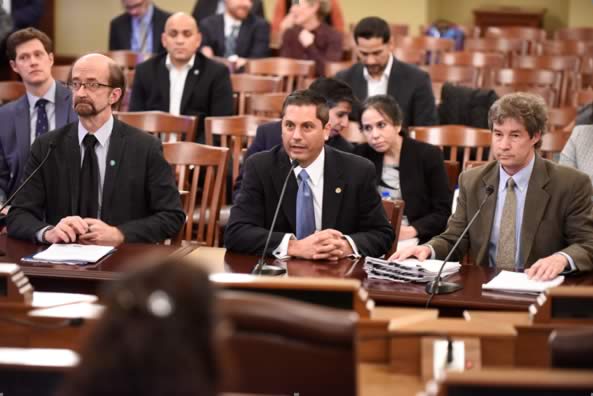 Springfield, IL-(ENEWSPF)- State Rep. Anthony DeLuca, D-Chicago Heights, released the following statement regarding the end of the Illinois General Assembly's spring session:
"Throughout my time in the General Assembly, I have dedicated myself to bringing major economic opportunities to the Southland Region. One of these items I wanted to do from the start was to pursue investments in a South Suburban Airport.
" Legislators from both sides of the aisle came together to work on ways to bring more opportunities to our state. I fought for critical infrastructure investments,  as well as laid the framework of a new casino for the region.
"These items are sorely needed economic drivers for the region, and will, directly and indirectly, create thousands of jobs. I'm proud that my colleagues and I were able to come together and get across the finish line to build a stronger Illinois. The additional investments in our infrastructure and getting the green light on building a casino will pay dividends for our community and state for  years to come."
This is a release from State Rep. Anthony DeLuca.