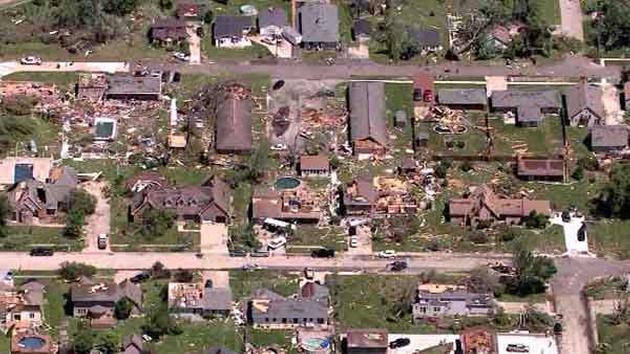 Tornado damage in Coal City, IL
Park Forest, IL—(ENEWSPF)—June 25, 2015. Voluneers are needed for cleaning up the tornado damage done this week in Coal City, IL on Friday, June 26 at 9 a.m. Volunteers should report to the Diamond Banquet Hall on Route 113 and Daly Road, in Coal City.
You MUST WEAR closed toed shoes or boots; long pants; work gloves; hat or visor; sunglasses are encouraged. Please carpool if at all possible.
Voluntters will be given a safety vest and other relevant equpment and then bussed to a neighborhood.
Please continue to check the Grundy County COAD Facebook page for schedule changes and additional information at www.facebook.com/GrundyCOAD.
Source: www.villageofparkforest.com