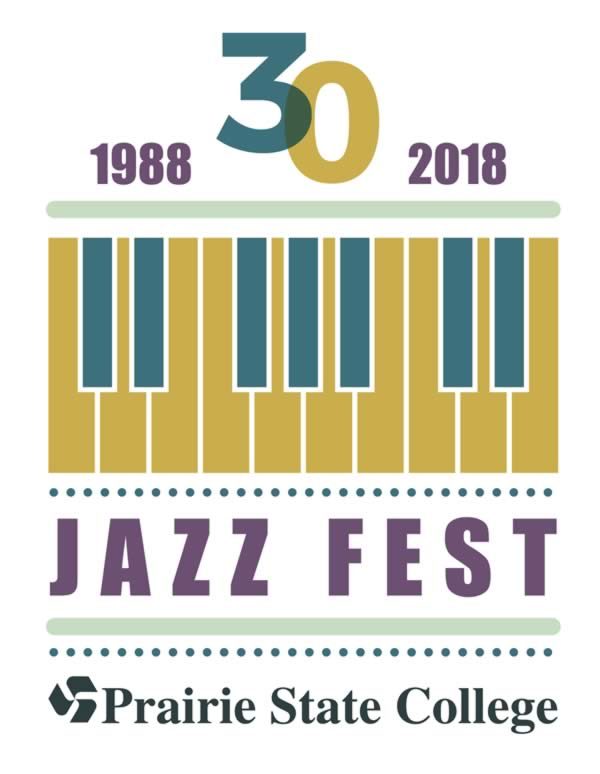 Chicago Heights, IL-(ENEWSPF)- Prairie State College (PSC) is celebrating its 30th Annual Jazz Fest in 2018. Since 1988, PSC has featured the hottest names in the world of jazz. The fest launched thanks to footwork of Bob Anderson, PSC's director of development and community relations, and James Moore, dean of arts and sciences in the 1980s.
"They understood the educational value of such an event and somehow found the funds to launch it," the school's history of the event records.
Some of the nation's top jazz artists will perform during this year's special concert event at 7:30 p.m., Friday, Feb. 16, in the Barnes & Noble College Auditorium in the Conference Center of the PSC main campus, located at 202 S. Halsted St. in Chicago Heights.
Featured musicians for the Fest include Chicago trumpeter Orbert Davis, drummer Ernie Adams, percussionist Rubén P. Alvarez, bassist Larry Gray and saxophonist Ed Petersen, as well PSC's Professor of Music Valerie Nicholson on piano.
Ticket prices are $15 for general admission. Student and senior citizen tickets are $10 each. Tickets are available in advance online here, or by visiting the PSC Foundation Office in room 2266 of the main campus. Tickets also can be purchased at the door on the evening of the concert.
Those who attend the evening concert also are invited to join the Jazz Fest musicians for a pre-concert VIP reception at 6 p.m. A $30 VIP and Concert Package ticket can be purchased in advance or on the night of the event. VIP guests will enjoy heavy hors d' oeuvres, refreshments and entertainment, as well as the opportunity to meet the jazz fest masters. The reception is sponsored by the PSC Foundation. For more information, email [email protected]
The Friday performance is part of the annual festival hosted by PSC, which also includes instrumental clinics led by the featured artists. The clinics are for local junior high and high school jazz musicians. It is an opportunity for students to receive instruction in technique and performance from the jazz masters. Select students from the instrumental clinics also will be invited to perform with the guest artists during the concert.
For more information on the Jazz Festival, or to purchase tickets to the concert, call (708) 709-3631.