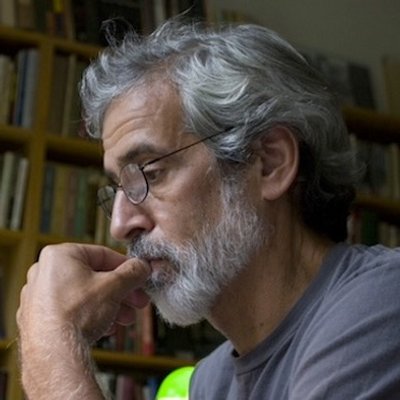 Jamie Kalven — Source: twitter.com
Exoneration Project Seeks Appointment of a Special Master
CHICAGO–(ENEWSPF)–November 29, 2016. Today attorney Joshua Tepfer of the Exoneration Project filed a petition on behalf of journalist Jamie Kalven requesting that the Circuit Court of Cook County appoint a special master for the purpose of identifying credible claims of wrongful conviction by disgraced Chicago Police Sergeant Ronald Watts and other officers under his supervision.
"There is a mountain of irrefutable evidence," said Joshua Tepfer, "that Watts and his team routinely falsely arrested citizens of public housing, leading to their wrongful convictions.  In a new era of police accountability in this city, these individuals must be identified and given an opportunity to pursue justice."
In an October 6 article in The Intercept, Jamie Kalven described in detail the criminal enterprise these officers operated in South Side public housing.  For more than a decade, according to Kalven, Watts and his team were an integral part of the drug trade on the South Side.  In exchange for a "tax," they protected drug dealers from interference by law enforcement, targeted their competition, and fed drugs they seized to those allied with them.
In pursuit of their criminal ends, Kalven reported, Watts and members of his team framed those who did not cooperate with them by planting drugs on them.
Over the years, Watts and members of his team were targets of investigations by the FBI and CPD Internal Affairs, as well as the Drug Enforcement Agency.  Two CPD narcotics officers, Shannon Spalding and Danny Echeverria, who participated in the joint FBI-IAD investigation for five years, claim they were outed as "Internal Affairs rats" by high-ranking officials within the department in an effort to derail the investigation.
In the end, only Watts and his partner Kallat Mohammed were convicted on a single charge of stealing government property in the course of a sting.  Spalding and Echeverria filed a whistleblower suit in which they claimed they suffered fierce retaliation for breaking the code of silence.  Their suit was settled by the City in May for $2 million.
"The settlement of the whistleblower suit left many critically important issues unresolved," said Kalven.  "The most urgent is to identify those who suffered wrongful conviction as a result of false arrest by these rogue officers."
Earlier this year, the Exoneration Project secured the exonerations of Ben Baker and Clarissa Glenn, a couple who were both framed by Watts and his tactical team. Baker served 10 years of a 14 year sentence. When presented with the full scope of the Watts-led corruption in public housing, the Cook County State's Attorney's Office agreed that Baker, as he had long claimed, had been framed by Watts' team and dropped all charges.
"Baker and Glenn are just the tip of the iceberg," said Tepfer. "How many other wrongful convictions caused by Watts and his team are out there?"
In order to answer that question, Kalven and the Exoneration Project argue, it is necessary for the court to appoint a special master to identify valid claims of false arrest by Watts and his team. This legal mechanism was successfully employed in the context of the Jon Burge torture scandal to identify potential victims of police torture.
The Exoneration Project is a free legal clinic within the Mandel Legal Aid Clinic of the University of Chicago Law School.  It is dedicated to representation of the wrongfully convicted.
Jamie Kalven is executive director of the Invisible Institute, a journalistic production company.  Among the awards he has received for his work are a 2015 Polk Award for his reporting on the Laquan McDonald case and the 2016 Ridenhour Courage Prize.
Source: http://invisibleinstitute.com