CHICAGO HEIGHTS–(ENEWSPF)–November 5, 2015. Patty Zuccarello, dean, health and industrial technology at Prairie State College (PSC); Chad Vlietstra, PSC's assistant professor/coordinator, HVAC; and Dave Naze, associate dean, academic affairs at PSC, were all selected as presenters for the Forum for Excellence presented by the Illinois Community College Board. The annual forum is considered "Illinois' premier career and technical education (CTE) professional development event." The subject of the forum was "Career Technical and Adult Education: Building Pathways for All Students."
Vlietstra's participation marks the first time a PSC faculty member has presented at the annual forum. He and Zuccarello co-presented "It's Getting Hot in Here: HVAC – Span," which focused on the PSC district's growing Latino population and the fact that the HVAC program enrollment statistics at the college do not reflect the same growth. Vlietstra and Zuccarello discussed the project they are putting in place at PSC – a Bilingual Vocational Training Model – which uses both English and Spanish in specific vocational programs.
Naze presented "What are Dual Credit and CTE? The Transitions for a Liberal Arts Faculty to Dual Credit/CTE Administrator." His presentation focused on his first year as the administrator in charge of dual credit/CTE at PSC, and how that provided unique opportunities to rebuild and overhaul PSC's program.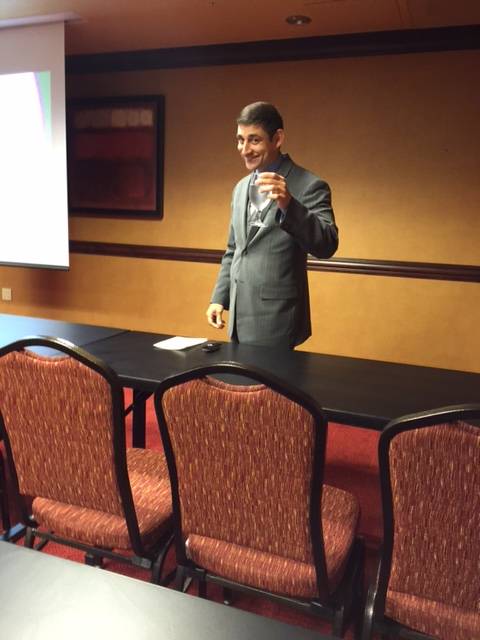 The Forum for Excellence is an annual event designed to highlight CTE programs at educational institutions around the state of Illinois. The conference is sponsored by the Illinois Community College Board and hosted by the Illinois Center for Specialized Professional Support, the Southern Illinois Professional Development Center and the Central Illinois Adult Education Service Center.
Source: www.prairiestate.edu