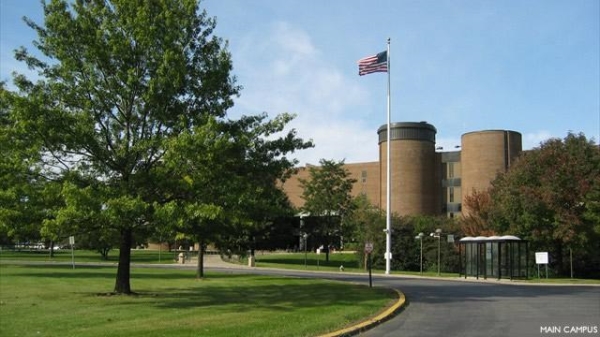 CHICAGO HEIGHTS—(ENEWSPF)—December 26, 2017
By: Rosemary Piser
The New Year is right around the corner and Prairie State College's (PSC) 2018 Spring term offers opportunities to start or continue earning a degree of certificate. In addition to credit courses, PSC offers a variety of non-credit courses including career training programs, personal and professional development courses and adult education options.
Registration is currently open and new and continuing students are encouraged to register quickly as high-demand classes fill fast.
You'll find that PSC offers flexible scheduling in order to give students the opportunity to fit college into their busy lives. Classes are offered during the day, evening and online.
The 16-week and first eight-week courses will begin on Tuesday, January 16. Classes for the 14-week session will begin on Monday, January 29. 12-week courses begin on Friday, February 9, and the second eight-week session begins Monday, March 19.  For shorter weeks, class session times will be extended.
To register for credit courses, new students must complete an enrollment application in person or online at www.prairiestate.edu/start. Current students can register for credit courses in person or online through WebAdvior. Enrollment Services are open Monday through Thursday, 8 a.m. to 7 p.m. and 8 a.m. to 4:30 p.m. on Friday. The college will be closed December 22 through January 2, and will resume regular hours Wednesday, January 3.
Non-credit courses include a variety of single-day and multiple-session options that begin throughout the semester and students can register for non-credit courses online or in person. To register online via Instant Enrollment, go to www.prairiestate.edu and select "How to Register for Non-Credit Courses" from the A-Z Index. Another option is to complete the registration form available online at www.prairiestate.edu/noncredit. Students also can register for non-credit courses in person at the Matteson Area Center (MAC), located at 4821 Southwick Drive in Matteson, or in the Enrollment Services Office on the PSC main campus, located at 202 S. Halsted St. in Chicago Heights. The MAC is open from 8 a.m. to 10 p.m., Monday through Thursday, and 8 a.m. to 4:30 p.m. on Friday.
Students are required to pay in full or have a payment plan in place at the time of registration. To learn more, visit www.prairiestate.edu/apply-reg-pay/how-to-pay.
Financial aid and scholarships are available to eligible applicants. The PSC Foundation also offers scholarships for tuition, books and fees for those who qualify. For more information, visit www.prairiestate.edu/foundation.
For a complete list of available courses, visit www.prairiestate.edu and select "Course Schedule" from the A-Z index.
Source: www.prairiestate.edu