CHICAGO HEIGHTS–(ENEWSPF)–August 7, 2014. Start Near, Go Far is the Prairie State College (PSC) tagline, and two recent graduates are exemplifying that message with their outstanding academic achievements.
Brandon Dennis and Napoleon Tolbert (pictured below) recently were named recipients of the Illinois Institute of Technology (IIT) Presidential Scholarship. Each will receive a $25,000 annual tuition scholarship award as well as a $5,000 annual housing scholarship award to support on-campus residence at the university.
While a student at PSC, Dennis was a [email protected] student and a member of Phi Theta Kappa. He tutored fellow PSC students in math classes, and also was a peer led team learning leader in math.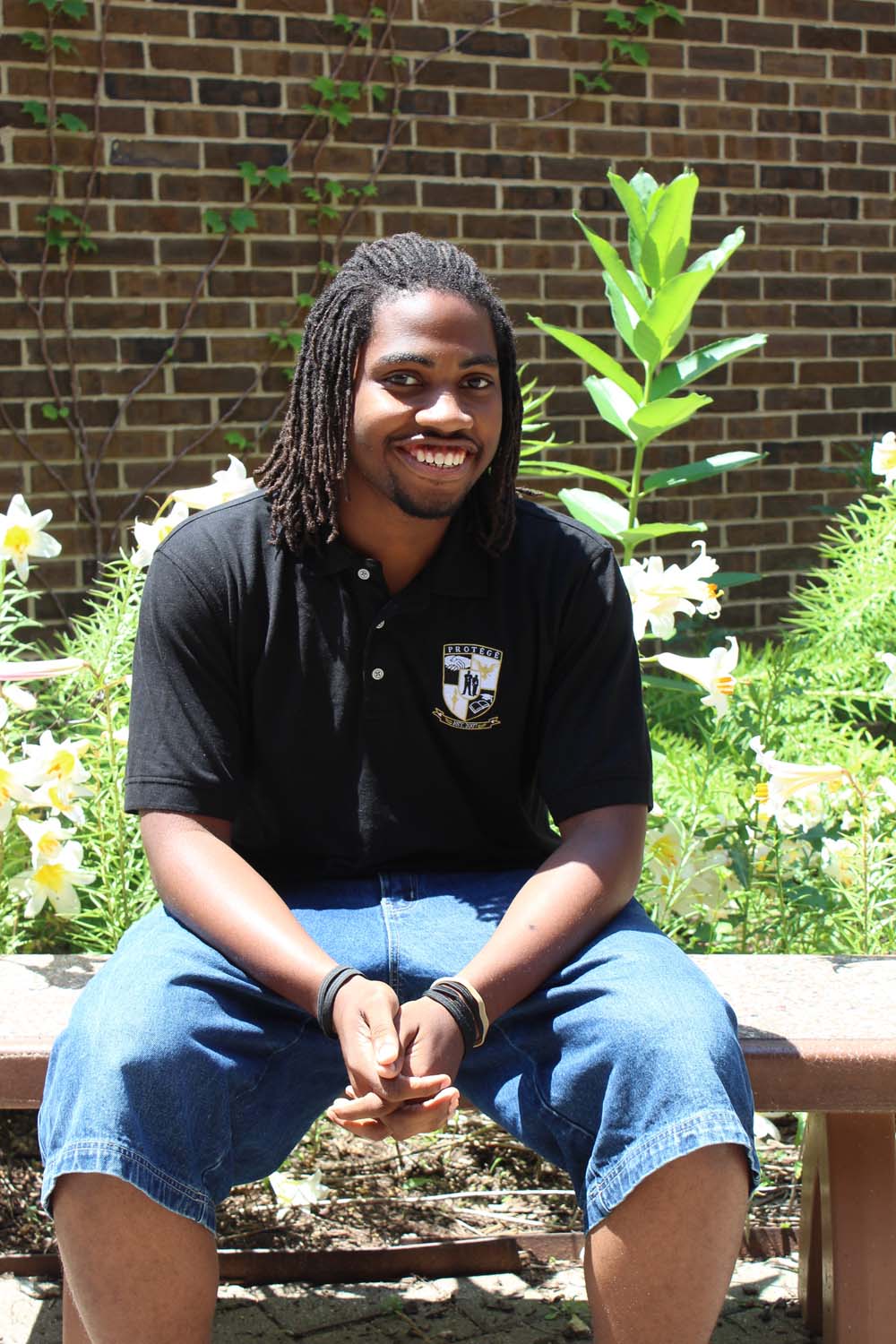 He said he had a lot of catching up to do after an inferior grammar school math education. When he transferred from one grammar school to another, he says he fell behind his classmates, and ended up doing one year in home school. When he came to PSC, Dennis started in developmental math classes, and even was tutored in math by none other than his fellow scholarship winner, Tolbert.
"I worked my way up and learned bit by bit," he said.
"I was always interested in math," he said. "I got more interested when I started talking to others who were also interested in it. It was just much more comfortable to talk about it with others, and helped me go full stride into math."
Dennis is a Harvey native, who currently lives in Olympia Fields. He plans to pursue his education in civil engineering, with the ultimate goal of becoming a sustainable civil engineer after graduation.
Dennis says the scholarship is "such an honor and such a blessing," adding, "I want to thank the people here at PSC, because none of this would have been possible without this support system."
Tolbert is originally from Liberia, but moved to Oak Forest in 2009. He is a 2011 graduate of Oak Forest High School.
At PSC, he was both a tutor and peer led team learning leader in math and a member of Phi Theta Kappa.
He plans to study computer science at IIT, and hopes to pursue a master's degree and then a career in software development after graduation. He says that computer science is a natural transition for him as a student skilled in math.
"You have to do certain steps in order to get an outcome –kind of like math," he said.
Tolbert, too, says that at PSC he made a lot of friends that were interested in the same subjects as he, and credits the [email protected] with some of his success.
"Joining [email protected] taught me a lot about time management, and keeping up with classes without falling behind," he said. "I learned a lot of the basic skills I needed to be successful in college."
Applicants are eligible for the Presidential Scholarship at IIT if they have completed an associate degree, have attained a cumulative GPA of 3.5, or are a member of the Phi Theta Kappa Honor Society and are in good academic standing. Awards were determined based on academic achievement, essay strength and leadership resume. Recipients of the scholarship also are asked to participate in civic and outreach activities, which engage and bridge their home communities with the communities at the university, in the IIT/Bronzeville neighborhood, and throughout the city of Chicago.
Two additional [email protected] graduates are receiving partial scholarships when they begin their studies at IIT this fall. Lilliana Ortiz plans to study biology, and Alexis Contreras Acosta plans to study math.
[email protected] is dedicated to student success by building a supportive learning community, beginning with first-year students and guiding them throughout degree completion and the transfer process.
For additional questions regarding [email protected], contact Paula Bulaon, PBI-STEM project coordinator (708) 709-3798 or [email protected]
Source: prairiestate.edu