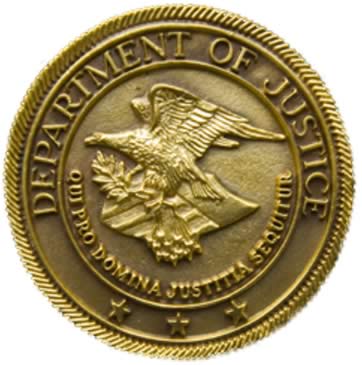 A Wynn, Arkansas, man faces three concurrent life sentences for his role in orchestrating a series of Central –Indiana robberies
Indianapolis, IN-(ENEWSPF)- United States Attorney Josh Minkler announced today that a Wynn, Arkansas man was sentenced for his role in a spree of Walmart robberies during the summer of 2016. Maurice Greer, 54, was sentenced by U.S. District Judge Sarah Evans Barker to three concurrent life sentences plus 32 years.
"Reducing violent crime remains a top priority in my office," said Minkler. "Those who choose to terrorize our communities and use firearms to further their crimes will be held accountable. The court's life sentence in this case reflects the seriousness of Mr. Greer's actions and is representative of the community's outrage with these types of violent acts."
Between June and September of 2016, Greer, along with his cousin Christopher Davis, 46, his step-brother Darryl Williams, 49, Tyrone Townsell, 47, and former Walmart employee Deidre Orkman, 52, conspired to rob the Walmart on West 10th Street in Indianapolis twice, and the Kokomo Walmart once. In each of the robberies a firearm was brandished and Walmart employees were bound with zip ties and duct tape. In total, the group netted nearly $250,000 from the three robberies.
Davis, Greer, and Townsell were arrested in Indianapolis several hours after the September 14, 2016, Kokomo Walmart robbery. Nearly $100,000 in cash was recovered from the vehicle they were riding in at the time of their arrest, and during a subsequent search of Davis' apartment on Kennedy Lane in Indianapolis. 
Four of the six members of the conspiracy pled guilty and testified against Davis and Greer, who were convicted on all counts at trial in March 2018. Greer was the last member of the conspiracy to be sentenced by Judge Barker. 
The other sentences imposed by Judge Barker were:
May 11, 2018, Darryl Williams was sentenced to 300 months (25 years) imprisonment, 3 years of supervised release, and ordered to pay $34,032 in restitution;
June 7, 2018, Tyrone Townsell was sentenced to 188 months (15 years) imprisonment, 3 years of supervised release, and ordered to pay $90,000 in restitution;
June 14, 2018, Deidre Orkman (former Walmart Assistant Manager) was sentenced to 36 months imprisonment, 2 years of supervised release, and ordered to pay $93,000 in restitution;
June 22, 2018, Fontella Pearson (Davis' wife) was sentenced to 9 months of probation after she was convicted of lying under oath in an effort to exonerate Davis.
July 17, 2018, Christopher Davis was sentenced to 684 months (57 years) imprisonment, 5 years of supervised release, and ordered to pay $138,066.02 in restitution.
According to Assistant United States Attorneys Matthew J. Rinka and Bradley P. Shepard, who prosecuted this case for the government, Greer was also sentenced to an additional, concurrent, 15 year term of imprisonment for possession of a firearm by a felon, and ordered to pay $138,066.02 in restitution to Walmart.
This case was jointly investigated by the Indianapolis Metropolitan Police Department Commercial Robbery Unit and the FBI Violent Crimes Task Force, with assistance from the Kokomo Police Department.
"The joint investigation and prosecution led to this stiff federal sentence. The hard work and dedication of the agents and Task Force Officers of the FBI's Violent Crimes Task Force goes to the heart of our mission," said Grant Mendenhall, Special Agent in Charge of the FBI's Indianapolis Division. "We continue to prioritize aggressive investigations targeting serious violent offenders who use weapons to commit these crimes."
In October 2017, United States Attorney Josh J. Minkler announced a Strategic Plan designed to shape and strengthen the District's response to its most significant public safety challenges. This prosecution demonstrates the Office's firm commitment to prosecuting those who commit violent crimes involving firearms.
This is from a release published by the United States Justice Department.