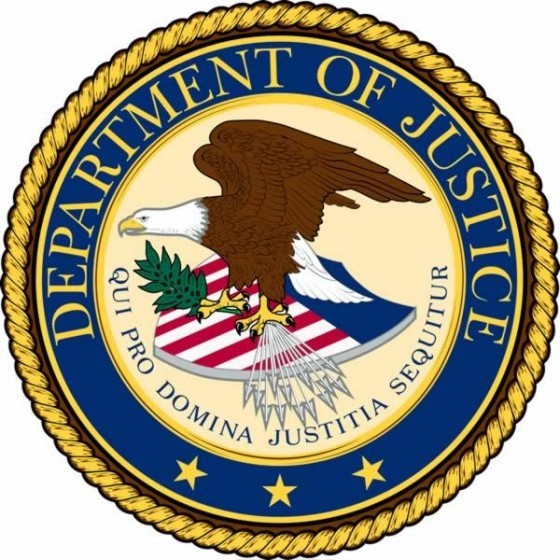 Unprecedented seizure of over 66 pounds of methamphetamine confiscated, along with cocaine, heroin, fentanyl, marijuana and 17 firearms
Indianapolis, IN-(ENEWSPF)- United States Attorney Josh J. Minkler announced the dismantling of a drug trafficking organization that brought unprecedented quantities of illegal drugs into the Indianapolis community. Ten defendants were charged by a grand jury sitting in Indianapolis with conspiracy to possess with intent to distribute 500 grams or more of methamphetamine and cocaine.
"Drug trafficking organizations bring gun violence to our neighborhoods and take advantage of the addiction problem this community and our nation faces," said Minkler. "This illegal activity will not be tolerated and those who deal drugs in Marion County will soon realize my commitment to help stop the flow of narcotics here. I want the Southern District of Indiana to be the most inhospitable place in the country to sell drugs."
Those arrested include:
Brayan Quinonez, 23, Indianapolis
Nansi Juarez Robles, 42, Indianapolis
Lauro Parra, 41, Indianapolis
Dwayne Dodd, 40, Indianapolis
Ryan Baird, 33, Indianapolis
Charles Craft, 47, Indianapolis
Donald Bell, 38, Indianapolis
Cory Bailey, 40, Indianapolis
Curt Glass, 35, Fort Wayne
Michael Smith, 43, Indianapolis
According to the indictment, it is alleged that Quinonez was the source of supply for the drugs coming to Indianapolis. Quinonez shared a house in the 3100 Block of Ellen Drive with Juarez-Robles and her four children, where much of the redistribution of drugs took place. Quinonez, assisted on occasion by Juarez Robles, would front the drugs he received from the Southwest border to Parra and others who sold the drugs on consignment. Quinonez would receive his payment after the drugs were sold on the street. Parra, assisted by Ryan Baird, distributed cocaine to individuals such as Dwayne Dodd, and methamphetamine to individuals such as Charles Craft, Donald Bell, and Cory Bailey. Donald Bell, in turn, supplied individuals such as Curt Glass and Mike Smith.
During the investigation, law enforcement recovered over 66 pounds of methamphetamine, six pounds of cocaine, heroin, fentanyl, marijuana, $50,000 in cash and 17 firearms, some of which were assault-style weapons.
This case was investigated by the Federal Bureau of Investigation, the Indianapolis Metropolitan Police Department and the Marion County Sheriff's Office.
"This illustrates the impact of law enforcement partnerships and how our combined resources can attack these criminal enterprises and remove dangerous offenders and the poison they peddle from the streets," said W. Jay Abbott, Special Agent in Charge of the FBI's Indianapolis Division. "No one in our community should have to live in fear of the activity in their neighborhoods from narcotics trafficking."
"Targeting illegal drug dealers will continue to be a collective focus of IMPD and our federal, state and local partners," said Chief Bryan Roach. "These types of illegal drugs and the individuals who distribute them often degrade the quality of life for our community and bring with them unacceptable levels of violence."
According to Assistant United States Attorneys Michelle P. Brady who is prosecuting this case for the government, all defendants face up to life in prison if convicted.
An indictment is only a charge and not evidence of guilt. All defendants are considered innocent until proven otherwise in federal court.