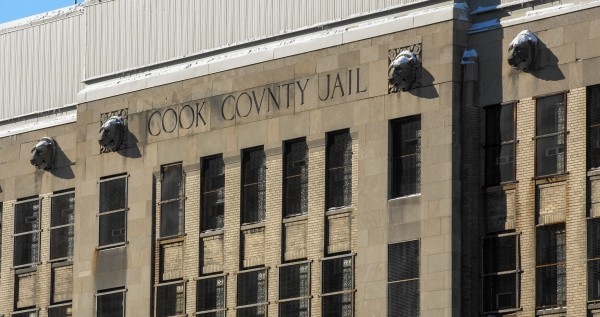 Schemed to Smuggle Contraband into Cook County Jail
CHICAGO — (ENEWSPF)–April 27, 2017. A former dispatch supervisor for the Chicago Police Department was sentenced today to more than three years in prison for providing government information to her boyfriend in an effort to help smuggle contraband into Cook County Jail.
STEPHANIE LEWIS used her position in the City of Chicago Office of Emergency Management and Communications to access law enforcement databases to locate the personal information of a corrections officer at the jail. Lewis provided the information to her boyfriend, an inmate in the jail who had schemed with the officer and others to sneak in the contraband to sell to other inmates. Lewis admitted in a plea agreement that she knew her boyfriend and the others used the information to threaten the officer with physical harm unless he continued with the scheme and smuggled additional contraband into the jail.
Lewis, 43, of Chicago, pleaded guilty earlier this year to one count of conspiracy to commit extortion. U.S. District Judge Charles R. Norgle imposed the 41-month sentence in federal court in Chicago.
The sentencing was announced by Joel R. Levin, Acting United States Attorney for the Northern District of Illinois; Cook County Sheriff Thomas J. Dart; and Michael J. Anderson, Special Agent-in-Charge of the Chicago office of the Federal Bureau of Investigation.
Lewis is one of five defendants convicted in the case. The prior convictions include the corrections officer, JASON MAREK, who admitted delivering contraband, including marijuana, tobacco and alcohol, to a jail inmate after tucking it into sandwiches and sneaking it past security. Marek was assigned to a maximum-security tier of the jail when he smuggled in the goods in May and June of 2013. Marek is awaiting sentencing.
Two other defendants, including Lewis' boyfriend, PRINCE JOHNSON, of Chicago, have pleaded not guilty and are awaiting trial.
The government is represented by Assistant U.S. Attorney Megan Cunniff Church.
Source: http://justice.gov