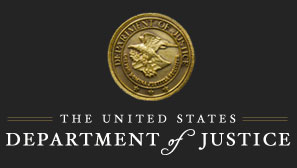 ROCKFORD —(ENEWSPF)–October 14, 2016.  A Loves Park man pleaded guilty today before U.S. District Judge Philip G. Reinhard to producing child pornography.
ZACHARY RODRIGUEZ, 26, of Loves Park, admitted in his written plea agreement that on Nov. 6, 2014, he persuaded and enticed a minor female victim to engage in sexually explicit conduct for the purposes of having her use a cell phone to take photographs of the sexually explicit conduct, and then having her text the images to Rodriguez by cell phone from Iowa to Loves Park.  According to the plea agreement, the female victim was 14 years of age at the time the pictures were produced and transmitted.
Rodriguez further admitted that between Aug. 9, 2014, and Jan. 20, 2015, he similarly persuaded four other minor female victims, who were between the ages of 14-17, to do the same.  The minor victims resided in Ohio, Arizona, Connecticut, and Wisconsin.  Each time, Rodriguez persuaded the victims to text the photographs to him in Illinois.
Rodriguez faces a statutory mandatory minimum sentence of 15 years in prison, a maximum sentence of 30 years, and a term of supervised release of at least five years up to life.  The offense carries a maximum fine of $250,000.
Sentencing for Rodriguez is set for May 8, 2017, at 9:00 a.m.
The guilty plea was announced by Zachary T. Fardon, United States Attorney for the Northern District of Illinois; and Michael J. Anderson, Special Agent-in-Charge of the Chicago Office of Federal Bureau of Investigation.  The Loves Park Police Department assisted in the investigation.
The government is represented by Assistant U.S. Attorney Michael D. Love.
Related Material:
Source: http://justice.gov