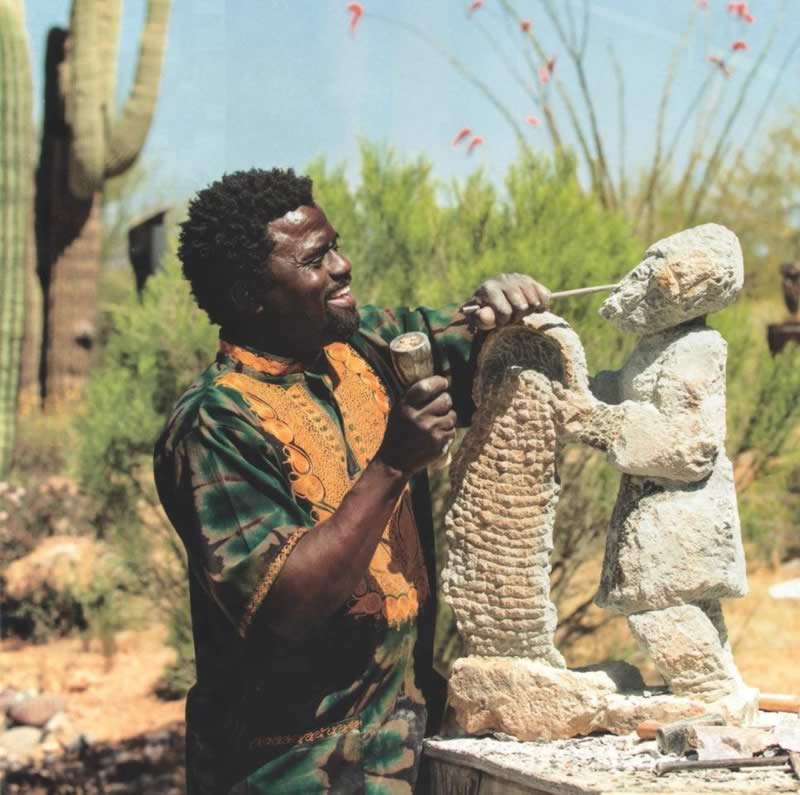 Park Forest, IL-(ENEWSPF)- Tall Grass Arts Association is delighted to announce that fifteen new artists will exhibit in the Park Forest Art Fair on September 15 and 16 in downtown Park Forest on the village green. The new artists are: David Abrahamson, David Dallison, Rebecca Flowers, Janet Hubbard, Jeremy Keller & Mary Ennis, SeungJae Kim, Harry &BJ Mackie, Gedion Nyanhongo, Jerry Rhoads, Paul Scouten, Kittens of Industry (Jaime Torraco), David Zahn and Scott Zuziak.
Abrahamson, Dallison and Torraco are painters, although all work in different media.
Flowers and Kim are photographers. Hubbard and the Mackies create jewelry.
Keller and Ennis work with clay.
For the first time in several years, the largest number of new artists work in sculptural arts. This includes Nyanhongo, Rhoads, Scouten, Zahn and Zuziak.
"This is the second oldest juried art fair in the Chicagoland region and it has maintained its quality over the years," event Chairwoman Janet Muchnik said.  Muchnik emphasized the event always attracts a variety of talents, "some new artists and many who have exhibited continuously for nearly four decades.
"Fair visitors have a tradition here of talking with the artists and in fact, the artists expect people to stop by and chat.
As a not-for-profit event with a huge volunteer force, costs to artists are very low. "Consequently, they can sell their works at very reasonable prices. This is the fair where people can buy originals for very reasonable prices."
The eclectic nature of the fair is quickly visible to visitors who will see ceramics, etchings, sculpture, photographs, paintings in many media, digital art works, stitchery, jewelry featuring original elements, and stained glass.
The fair will continue to feature the Kids' Art Alley.  It will offer a vast range of activities to delight the younger set, including the almost legendary Children's Art Contest, crafts and more.
The acclaimed Tall Grass Arts Association Gallery, 367 Artists Walk in DownTown Park Forest, will be open during the fair with a traditional summer exhibit of works by gallery artists.