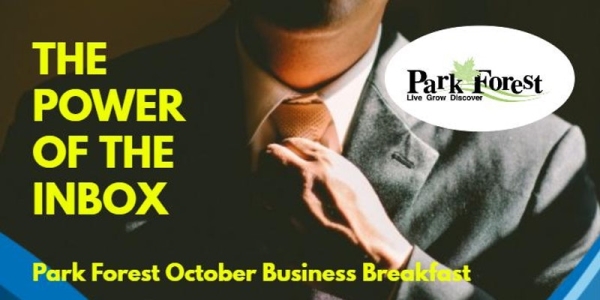 Park Forest, IL—(ENEWSPF)—September 28, 2017. Park Forest's October Business Breakfast will be held on Wednesday, October 4 at Dining on The Green Banquet Hall, 349 Main Street in DownTown Park Forest. The event is free and open to local business professionals.
Following the breakfast, there will be a discussion on 'Tips & Tricks to Use for Your 2018 Marketing Strategy. This powerful session will take you through the steps of developing an effective email marketing campaign. Kathy Hays, Digital Marketing Specialist & Consultant, Hays Digital Group, will be the speaker. Kathy is also a Certified Solutions Provider for Constant Contact.
From revealing why regular email doesn't work, to insider tips and techniques like automated list building and which design elements work and which don't.  This session will give you the tools to the most effective marketing you can do…email marketing. Join us!
The session meets from 7:45 a.m. to 9:30 a.m. Breakfast and networking start at 7:45 a.m. to 8:20 a.m. Presentation with Q&A begins at 8:30 a.m.
For additional information, email Monica DeLord at [email protected].
Source: www.villageofparkforest.com