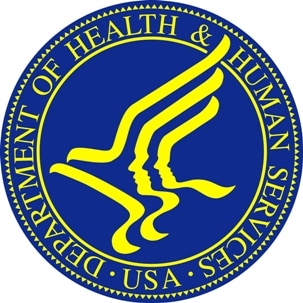 Washington, DC–(ENEWSPF)–October 19, 2016.   The Department of Health and Human Services (HHS) and Department of Justice (DOJ) today issued a joint guidance letter to state and local child welfare systems on the requirements of Title VI of the Civil Rights Act of 1964 and its implementing regulations.
The guidance aims to ensure that child welfare systems know about their responsibilities to protect the civil rights of children and families.  The guidance is part of an ongoing partnership between the departments to help child welfare agencies protect the well-being of children and ensure compliance with federal nondiscrimination laws.  Last year, the departments issued  Technical Assistance – PDF on the intersection of child welfare requirements and Title II of the Americans with Disabilities Act and  Section 504 of the Rehabilitation Act.  The guidance issued today highlights the clear need for frank and productive discussion about how child welfare laws, policies, practices and implicit bias affect communities of color.
Data show that particular racial and ethnic groups are overrepresented in the child welfare system compared to their numbers in the general population.  The guidance letter states that both departments have investigated race and language access complaints alleging unnecessary removal of children from their biological families; biological parents being denied equal access to culturally competent reunification services; denial of relative or kinship placements; unnecessarily long stays in foster care; and family members being denied full and informed participation in family courts and social services simply because they have limited proficiency in speaking, reading, writing or understanding the English language.
"This joint guidance is another step in the right direction to remedy discriminatory practices in child welfare activities," said Director Jocelyn Samuels of HHS' Office for Civil Rights.  "All professionals in state and local child welfare systems have an obligation to understand and adhere to the federal laws that protect the families and children in the communities that they serve. We hope this guidance offers far-reaching strategies for child welfare agencies to address discriminatory practices in their programs and activities."
"It's crucial to families and children that the decisions made by child welfare agencies are made without intentional or unintended discrimination," said Mark Greenberg, HHS Acting Assistant Secretary for Children and Families. "We believe this guidance will help agencies better serve children of all backgrounds and provide important protections for families and children."
"All children and families deserve to be treated with respect and dignity," said Commissioner Rafael López of the Administration on Children, Youth and Families and Acting Associate Commissioner of the Children's Bureau.  "It is critical that we work together to ensure that our systems are fully accessible, transparent and just.  This guidance is an important step to ensuring that all families, regardless of race, color or national origin, have equal access to services and are treated fairly at all times."
"This guidance will help ensure that all families, regardless of race or language access, can access child welfare services free from discrimination," said Principal Deputy Assistant Attorney General Vanita Gupta, head of the Justice Department's Civil Rights Division.  "The law requires that all recipients of federal funding deliver programs, activities and services in a fair and equal manner regardless of race, color or national origin.  State and local child welfare systems carry a tremendous responsibility in supporting families and children, and we hope this guidance provides clarity regarding the application of federal nondiscrimination obligations to their critical efforts."
The ACF's Children's Bureau administers funding for child welfare agencies and courts.  ACF also provides guidance and technical assistance to child welfare agencies regarding child welfare law.  HHS' Office for Civil Rights and the Justice Department's Civil Rights Division enforce civil rights applicable to child welfare agencies and court systems receiving federal financial assistance from the respective Department. The Justice Department is also responsible for ensuring consistent and effective enforcement of Title VI across federal funding agencies.
Additional information about HHS's Office for Civil Rights is available at www.hhs.gov/ocr/. Additional information about the Department of Health and Human Services, Office of the Administration for Children and Families, Children's Bureau is available at www.acf.hhs.gov/cb. Additional information about the Civil Rights Division of the Justice Department is available at www.justice.gov/crt.
Source: http://hhs.gov