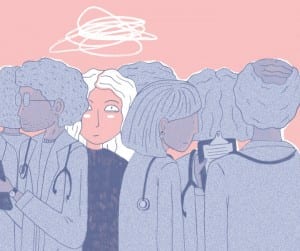 CALIFORNIA–(ENEWSPF)–August 4, 2015
By: Ana Saldamando
There's no way to explain illness to someone who hasn't been ill. Like, seriously ill. It's like saying "Enjoy your youth" to a teenager. And you can only say "I feel like I'm dying" so many times before it falls on deaf ears — and even doctors have deaf ears.
By the time I was diagnosed with Lyme disease in August 2014, I had been sick for two and a half years and seen 13 doctors. I was 33 years old.
It took that long, and that many doctors, for me to stop trusting the medical establishment and start trusting what my body was telling me: I am really sick. I turned to what is known by chronic Lyme sufferers as a "Lyme-literate doctor." This is a doctor who sees my illness as a tricky, chronic infection that needs more than the recommended two weeks to one month of antibiotics. I've been on antibiotics nearly a year, and I may need years more. But I am finally getting better. And it is only because I stopped listening to the medical and scientific powers-that-be who told me this was all in my head.
This is my story. READ MORE.
Reprinted with permission from LymeDisease.org
Source: www.LymeDisease.org