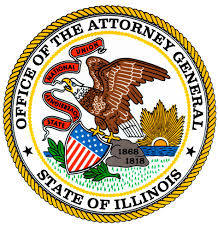 Attorneys General Defend Protections for Students Victimized by For-Profit Schools
Chicago —(ENEWSPF)—June 14, 2017.  Attorney General Lisa Madigan today joined a coalition of nine attorneys general in filing a motion to intervene in a lawsuit to prevent critical student protections from being dismantled.
The case – California Association of Private Postsecondary Schools (CAPPS) v. Betsy DeVos – is currently before the United States District Court for the District of Columbia and challenges the U.S. Department of Education's Borrower Defense Regulations, issued by the Obama administration in November 2016. The challenged regulations provide critical protections for federal student loan borrowers against misconduct by abusive schools and colleges, including for-profits, and assist in the enforcement of state consumer protection laws. The regulations provide avenues for student loan borrowers who have been deceived or cheated by their schools to obtain loan forgiveness.
The attorneys general filed their motion following recent statements by Education Secretary Betsy DeVos that cast serious doubt on the Department's commitment to defend the regulations. In May, before a U.S. House of Representatives subcommittee, DeVos suggested that they were "studying carefully and looking at" the already finalized federal rule.
"The Borrower Defense to Repayment Rule provides a fair and transparent process for students who have been defrauded by their schools to apply for federal student loan relief," Madigan said. "Students should not be left footing a bill for schools that broke the law by not providing the education they promised."
The motion states in part:
"The Borrower Defense Regulations provide critical protections for borrowers who were subjected to misleading and predatory practices by their postsecondary institutions and improve both the Department and states' ability to deter and combat harmful practices by these institutions. If CAPPS is successful in its efforts to overturn these regulations, the State Movants' interests in protecting their students, ensuring the efficacy of their enforcement efforts, and preserving finite state resources will be harmed."
Attorney General Madigan is a national leader in investigating and enforcing consumer protection violations in the higher education field. Earlier this year, Madigan filed a lawsuit against Navient and Sallie Mae for faulty and abusive student loan practices. Madigan also testified before Congress and urged the U.S. Department of Education to crack down on the many abuses and scams facing student borrowers. She has investigated for-profit schools for fraud and repeatedly called on the U.S. Department of Education to immediately forgive federal loans of students who attended fraudulent for-profit schools.
Madigan's office runs a free Student Loan Helpline to provide student borrowers with free resources about repayment options, avoiding default or to file a complaint about loan servicing at (800) 455-2456 (TTY: 1-800-964-3013). More information can also be found on her website.
Joining Madigan in filing the motion to intervene are attorneys general from: California, Iowa, New York, Maryland, Massachusetts, Oregon, Pennsylvania and the District of Columbia.
A copy of the motion can be found here.
Source: www.illinoisattorneygeneral.gov