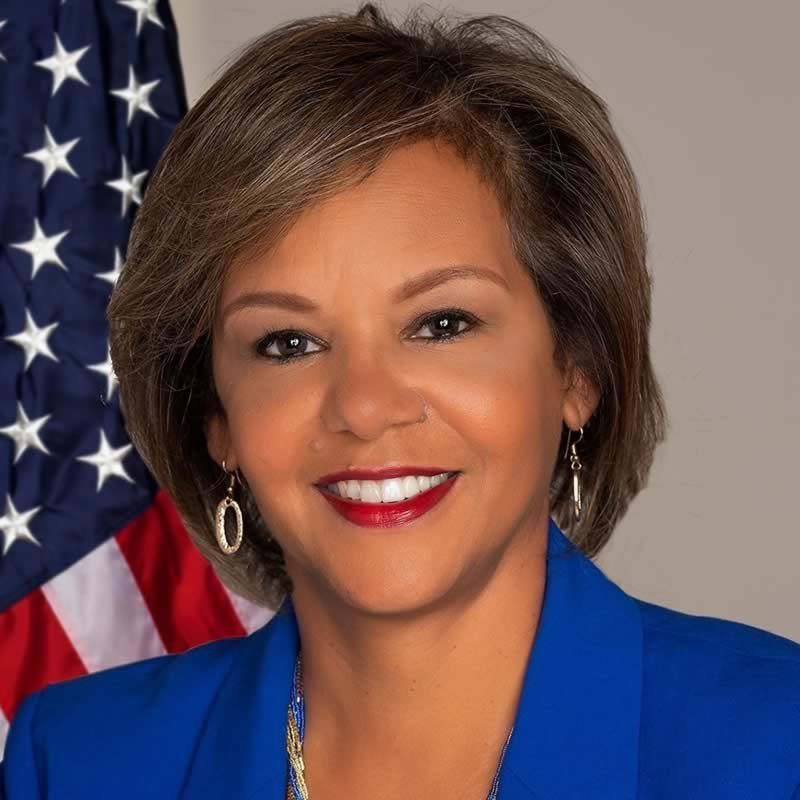 Passes bipartisan legislation to incentivize state-level Medicaid expansion to the entire postpartum period and invest in maternal-specific public health
Washington, D.C.-(ENEWSPF)- The U.S. House of Representative Health Subcommittee marked up and advanced two bills Wednesday aimed at ending America's growing maternal mortality crisis.
The first measure, the Helping Medicaid Offer Maternity Services (MOMS) Act of 2019 was introduced by Congresswoman Robin Kelly, chair of the Congressional Black Caucus Health Braintrust.
The bipartisan Helping MOMS Act would incentivize states to expand Medicaid coverage for new moms through the entire postpartum period. The measure would provide a 5 percent enhanced Federal Medicaid Assistance Percentages (FMAP) to incentivize expansion. Just four states (CA, NJ, SC and MO) and the District of Columbia have expanded Medicaid for new moms for an entire year.
Half of new moms are covered by Medicaid and lose their coverage just 60 days after giving birth. There is clear data showing 70 percent of new moms will have at least one health complication within a year of giving birth.
"Incentivizing postpartum Medicaid expansion is an important first step toward reducing preventable maternal deaths by ensuring new moms can see their doctor. I'm proud that my colleagues, on both sides of the aisle, came together on this first, but not last, step to address the sad reality of American moms dying from pregnancy and childbirth," said Congresswoman Robin Kelly. "We can't allow the perfect to be the enemy of the good. This is a strong, bipartisan first step, to protect mothers and preserve families."
Congresswoman Robin Kelly introduced the Mothers and Offspring Mortality and Morbidity Awareness (MOMMA's) Act (H.R. 1897) during the 115th Congress. This legislation would have mandated the expansion of Medicaid to entire postpartum period, as recommended by medical experts.
The second bill, the Maternal Health Quality Improvement Act of 2019 (H.R. 4995), expands public health programs to address maternal mortality in America. The legislation includes many key provisions that will enhance the U.S. response to this trend, including the dissemination of best shared practices and culturally competent care training. Similar provisions were included in Congresswoman Robin Kelly's MOMMA's Act.
In recent years, the U.S. has made headlines for its disturbing and growing rate of maternal mortality. It was more dangerous to have a baby in 2018 than it was in 1985. According to the CDC, 700-900 American moms lose their lives every year to pregnancy or birth-related complications. According to statistics compiled by American College of Obstetricians and Gynecologists (ACOG), more than half of these tragic deaths are entirely preventable.
The Helping MOMS Act has been endorsed by many leading health and family advocates including:
Black Mamas Matter Alliance (BMMA),
American College of Obstetricians and Gynecologists (ACOG),
American Medical Association (AMA),
National Perinatal Task Force,
March of Dimes,
National Birth Equity Collaborative,
Associations Maternal & Child Health Programs (AMCHP),
Society for Maternal-Fetal Medicine (SMFM),
Preeclampsia Foundation,
WomenHeart,
Medicaid Health Plans of America (MHPA),
Blue Cross Blue Shield Association,
America's Health Insurance Plans (AHIP),
Shades of Blue Project,
Every Mother Counts,
2020 Mom,
Mom Congress,
Advocate Aurora Health,
American Public Health Association (APHA),
National Partnership for Women & Families,
Ancient Song Doula Services,
FPA Women's Health,
American Association of Birth Centers,
March for Moms,
Center for Reproductive Rights, and
Virginia Premier.
"I always say motherhood is the ultimate sisterhood – that no matter where she lives, no matter what her religious, racial, cultural or political profile — every mom wants the best for her baby. Sadly, wrongly, far too many moms, especially moms of color don't receive the quality, comprehensive, respectful, supportive, empathetic, and nurturing care that they deserve. The Helping MOMS Act will a step forward in expanding access to the high-quality care all moms and babies deserve," said Heidi Murkoff, maternal-child health advocate, creator of WhattoExpect.com, founder of the What To Expect Project and author of What to Expect When You're Expecting.
This is news from Congresswoman Robin Kelly's office.