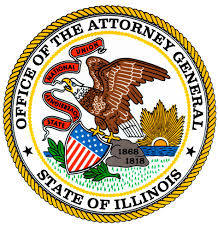 Chicago —(ENEWSPF)—May 2, 2017.  Attorney General Lisa Madigan today announced that a Macoupin County judge ruled a registered sex offender is a Sexually Violent Person (SVP) following a jury trial.
Following the jury's decision, Macoupin County Circuit Court Judge Joshua Meyer ruled that Lawrence Lingle, 69, must remain in the custody of the Illinois Department of Human Services (IDHS) for treatment. Lingle was returned to the IDHS SVP Treatment and Detention Facility in downstate Rushville, Ill.
"This offender has a long and consistent history of sexual assault," Madigan said. "I appreciate the jury's verdict that will prevent a dangerous sex offender from reentering the community."
Lingle has previously been convicted of multiple cases of sexual assault, the most recent of which was while he on parole in 2002 for sexually assaulting his 84-year-old cousin who was legally blind.
Under the Sexually Violent Persons Commitment Act, Madigan's office prosecutes cases seeking to commit offenders to the custody of IDHS. To be committed under the Act, a person must have been convicted of a sexually violent offense and suffer from a mental disorder. Prosecutors must also prove that the offender is likely to commit future acts of sexual violence if released from custody. Once committed to IDHS, offenders are re-evaluated on a regular basis to determine if they continue to meet the criteria for commitment as a sexually violent person.
Deputy Criminal Bureau Chief Robert Hollinshead and Assistant Attorney General Barry Schaefer handled the case for Madigan's Sexually Violent Persons Bureau.
Source: www.illinoisattorneygeneral.gov