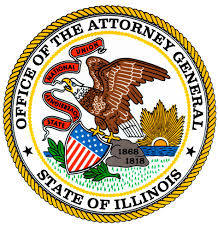 Madigan & 11 Attorneys General Challenge Unlawful Withholding of Federal Public Safety Grants
Chicago —(ENEWSPF)—February 13, 2018
By: Rosemary Piser
Attorney General Lisa Madigan joined 11 other Attorneys General today announcing that they filed an amicus brief in the U.S. Court of Appeals for the Ninth Circuit in support of the city and counties in County of Santa Clara v. Trump, et al, and City and County of San Francisco v. Trump, et al. This case opposes the federal government's efforts to cut off public safety grants to "sanctuary" cities and states.
Madigan and the Attorneys General filed the brief after the federal government appealed a permanent injunction granted by the U.S. District Court for the Northern District of California which prohibited the federal government from enforcing provisions of the president's Executive Order that threaten to strip federal funds from states and cities designated as sanctuary jurisdictions.
The amicus brief supports San Francisco and Santa Clara's claims that the Executive Order is unconstitutional and unlawful, and argues that the district court's permanent injunction is proper and necessary to alleviate harm and uncertainty to states and local jurisdictions. Madigan and the Attorneys General also noted in the brief that the many public safety benefits arising from having state and local law enforcement focused on crime prevention.
Attorney General Madigan said today, "The federal government is threatening to cut off funding that state and local law enforcement authorities rely on to protect their communities. I will continue to fight the federal administration's attempt to hold funding hostage to political demands."
In addition to Attorney General Madigan in filing the amicus brief were the Attorneys General from California, Connecticut, the District of Columbia, Hawaii, Maryland, Massachusetts, New Jersey, New York, Oregon, Vermont and Washington.
Source: www.illinoisattorneygeneral.gov