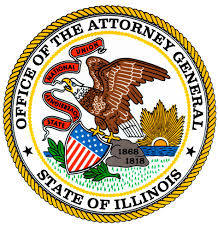 Chicago Residents Can Provide Input on Police Reform Through New Website
Chicago —(ENEWSPF)—January 30, 2018
By: Rosemary Piser
Attorney General Lisa Madigan announced yesterday that her office has launched a new website, www.chicagopoliceconsentdecree.org, to provide information on the Chicago Police Department Consent Decree and allow all residents to provide feedback about their experiences with the police department and how to improve public safety.
In addition to the website, the Attorney General's office will be holding public meetings to hear feedback on reform. Information about those discussions will be forthcoming.
At yesterday's website launching, Attorney General Madigan said, "Many residents have expressed their hopes and concerns about public safety and the Chicago Police Department. This website intends to provide all Chicagoans the opportunity to understand and contribute to the development of meaningful and lasting reforms for the Chicago Police Department."
The Attorney General filed an August 2017 lawsuit to obtain a court-enforceable consent decree for the Chicago Police Department that addresses findings and recommendations for the department made by the U.S. Department of Justice and Chicago's Police Accountability Task Force.
Once a consent decree is drafted, Madigan's office will post the draft on the website to solicit the public's input during a public comment period.
For more information, please visit chicagopoliceconsentdecree.org.
Source: www.illinoisattorneygeneral.gov
Related Article: