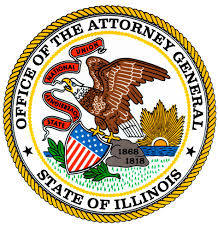 Chicago —(ENEWSPF)—May 5, 2017.  Attorney General Lisa Madigan yesterday announced a settlement with wireless phone company, PlatunumTel Communications (PTEL), after it abruptly shut down and failed to pay money it owed to customers for wireless services. The settlement will allow consumers to obtain refunds for unused wireless services.
In January 2016, PTEL, which advertised prepaid, no-contract wireless services, notified customers that the company would be going out of business and they would no longer be able to use services. Customers who complained to PTEL and requested refunds for prepaid services were told that all services were nonrefundable and nontransferable.
"Consumers who bought services from this company are entitled to refunds and should contact my office to file a complaint for restitution," Madigan said.
The settlement gives customers the opportunity to obtain refunds for unused wireless services they purchased. In order to qualify, consumers must contact the Attorney General's Consumer Fraud Bureau by June 16, 2017, to file a complaint. Consumers will need to provide their wireless number at the time of purchase, the approximate date of purchase and the amount owed to them.
The settlement also prohibits PTEL from soliciting, selling or accepting deposits or advance payments toward prepaid services.
Consumers may file complaints with Attorney General Madigan's office by visiting her website or by calling her Consumer Fraud Hotlines:
1-800-386-5438 (Chicago)
1-800-243-0618 (Springfield)
1-800-243-0607 (Carbondale)
Source: www.illinoisattorneygeneral.gov