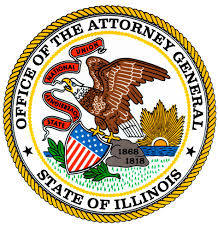 Madigan Seeks to Immediately Shut Down Fraudulent Pyramid Operation
Chicago —(ENEWSPF)—May 5, 2017.  Attorney General Lisa Madigan yesterday filed a lawsuit and temporary restraining order against a Chicago-based pyramid sales operation after receiving more than 20 complaints about its false and misleading claims that lured people into the costly scheme.
Madigan filed the lawsuit in Cook County against Wealth Partners Publishing Inc. (WPP) and its President Candice V. Cunningham for operating a direct-mail pyramid scheme called "Partners in Profit" that falsely promised people they could build direct mail businesses to earn a quick and lifelong income. In filing the lawsuit, Madigan also filed a motion for a temporary restraining order and an order preserving assets to immediately prohibit Cunningham and WPP from continuing to operate the scheme in Illinois.
Madigan alleged the pyramid operation's sole revenue stream relied on attracting people to pay as much as $10,000 to participate and recruit additional people to join, a classic sign of a pyramid sales scheme. The only way existing participants in the scheme earned money was by recruiting others. No goods or services were ever sold.
"The people behind this pyramid scheme made promises that could never be fulfilled and came at great cost to the people who bought into the lies," Madigan said. "I am seeking to immediately and permanently shut down this pyramid scheme."
In promoting the illegal scheme, Madigan alleged that Cunningham and WPP described the sales program as a proven way for people to make substantial income and achieve financial independence. Sales materials claimed participants could earn their share of a $42 billion direct mail industry and included testimonials from people who supposedly claimed they earned thousands of dollars within a matter of days, quit their jobs, paid off their debts and began building lifelong income by joining the program.
Madigan further alleged Cunningham and WPP encouraged people to join the program by offering a minimum 2 percent money back guarantee on investment and promising to refund people's money if they did not meet the response rate detailed in program materials. However, people did not make any money by paying into the program and did not receive the guaranteed refund.
Madigan's lawsuit seeks full refunds for people who were lured into the program as well as civil penalties. Illinois consumers who believe they may be a victim of this pyramid sales scheme can submit a complaint online or by contacting Madigan's Consumer Fraud Hotline:
1-800-386-5438 (Chicago)
1-800-243-0618 (Springfield)
1-800-243-0607 (Carbondale)
Assistant Attorneys General Tom James and Jennifer Crespo are handling the case for Madigan's Consumer Protection Bureau.
Source: www.illinoisattorneygeneral.gov