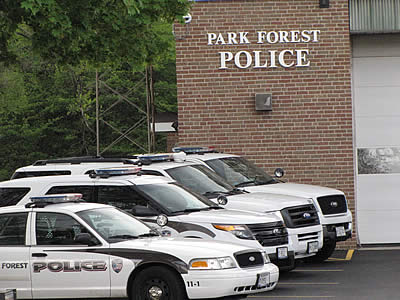 Park Forest, IL-(ENEWSPF)- The Park Forest Police announced the arrest of a juvenile offender in connection with a reported armed robbery of a cab driver.
According to police, shortly before midnight on July 20, 2017, Park Forest Police Officers were dispatched to the area of Westwood Drive near Winslow Street regarding a reported armed robbery of a cab driver. The cab ride originated in Rockford, Illinois, and ended at that location.
"Investigation by on-scene officers, including assistance by a Peotone Police Department K9 team, as well as with the efforts of a responding detective, led to the recovery of evidence," police said in a statement. "A subsequent effort by day-shift police officers to locate the suspect led to the arrest of the juvenile offender, who will be petitioned to juvenile court for armed robbery," according to police.
Due to the juvenile status of the offender, additional information cannot be released, police said.