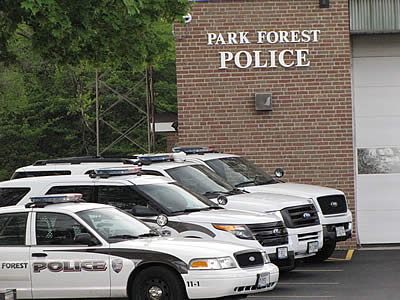 Park Forest, IL-(ENEWSPF)- A pizza delivery driver was robbed at gunpoint Saturday and a woman was accosted by three individuals Sunday, Park Forest Police said in a statement.
Speculating that it may have been because of the impending eclipse, a warm weekend, or end of summer, Park Forest Police said they had an "extremely busy weekend."
"Busy" is a word police would rather not use.
There were two calls in particular police mentioned in the statement.
First, a pizza delivery driver reported being robbed at gunpoint on Saturday, August 19, at approximately 9:30 p.m. in the 400 block of Navajo Street. Both suspects were described as black males who ran northbound from the scene, according to police.
Second, a woman reported be accosted by three subjects, one of them wearing a mask, on the first block of Dogwood Street on Sunday, August 20, at approximately 10:20 p.m. The subjects demanded her vehicle keys and then stole the vehicle, police said in the statement. They were described as male black juveniles or young adults, according to police.
"The victim was not physically touched in the incident, though she was shaken up, to say the least," police said in the statement.
Police are not releasing any more information at this time as each incident is under active investigation.
"We would request that anyone with information about either of these incidents contact our Investigations Division at (708) 748-1309," police said. "We don't believe these incidents to be related; we share them in the same post as they both occurred over the weekend and we want you to be aware of the more serious incidents which affect public safety."
"In the meantime, we're working hard to bring the offenders to justice," police said.