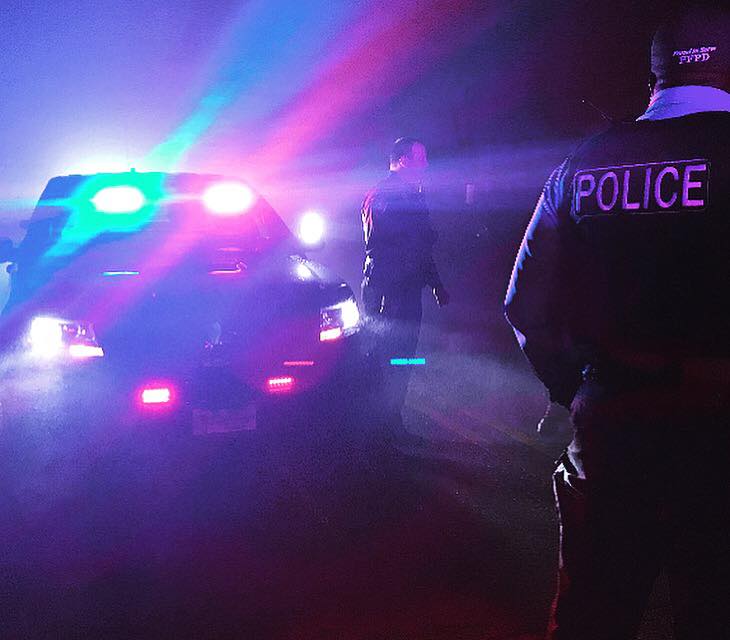 Park Forest, IL-(ENEWSPF)- Two juveniles were arrested in connection with the Thanksgiving Day shooting death of 18-year-old Kiante Albert of Park Forest. The teens, 16 and 17 years of age, were arrested in Indana and Texas respectively, according to police.
According to police, following the murder of Mr. Albert on the evening of November 23, 2017, the South Suburban Major Crimes Task Force and Park Forest Police Department Investigations Division began an intensive investigation to determine who was involved in the deadly shooting and to locate those responsible.
Initial investigation revealed that this incident resulted from a verbal altercation that occurred at a local business minutes before the shooting, police said. The suspect vehicle and its occupants were identified, and with assistance from the South Suburban Emergency Response Team (SSERT), a search warrant was executed on a home where evidence was collected, according to police.
"After an extensive investigation that involved hundreds of investigative hours with assistance from over a dozen investigators from local agencies and the Illinois State Police, first degree murder arrest warrants were issued for a 16-year-old juvenile and a 17-year-old juvenile by the Office of the Cook County State's Attorney," police said in a statement.
The 17-year-old was arrested on December 4, 2017, as a result of an unrelated incident in Merrillville, Indiana, police said. The 16-year-old was arrested December 10, 2017, at a hotel in Houston, Texas, police said, with assistance from law enforcement in that state.
Both juveniles are currently being held in custody in the respective states in which they were located pending extradition to Illinois, and their identity is not being released per Illinois juvenile law, police said.
Eighteen-year-old Kiante Albert of Park Forest was found with a bullet wound to the upper torso after police and paramedics were dispatched to the 0-100 block of McCarthy Road on November 23, 2017, at approximately 7:40 p.m. Mr. Albert was rushed to Franciscan Health Olympia Fields where he succumbed to his injuries, police said. The investigation indicated that the shooting took place on Sauk Trail near Lester Road when occupants from another vehicle vehicle fired into the victim's vehicle, police said.
"The members of the Park Forest Police Department extend their continued condolences to the family and friends of Mr. Albert," the statement said. "While we struggle to understand violence under such senseless circumstances, we take pride in knowing that a successful resolution has been brought to this tragic case by the cooperation of many different law enforcement agencies and through the hard work of so many dedicated police personnel."
Police extended gratitude to each of the involved members of the local, state, and federal law enforcement agencies involved in the investigation, as well as to the members of the community who assisted in ensuring that the alleged offenders were brought to justice, according to the statement.
Related: