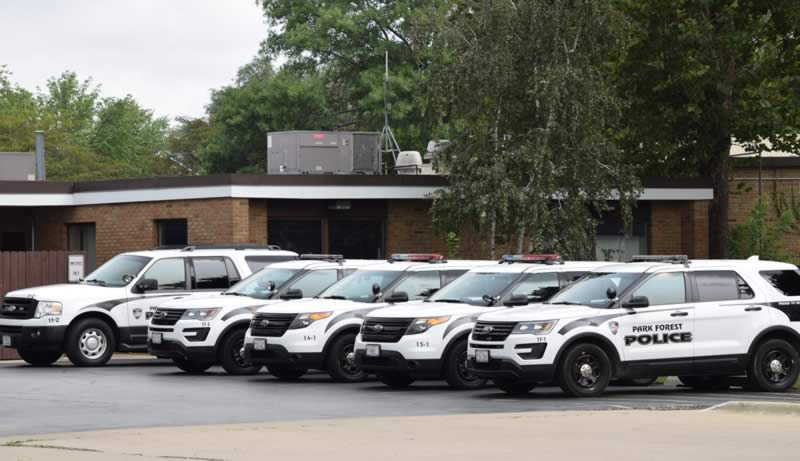 Park Forest, IL-(ENEWSPF)- These police reports include arrests through June 18, 2019. Charges for those arrested include domestic battery, criminal trespassing, and aggravated speeding.
Providing more details than readers will find in any other police beat reports, we invite readers to subscribe to get the whole story, every day.
eNews Park Forest has always published addresses of those arrested and will continue to do so. 5 ILCS 140/2.15 states that the governmental body (for these reports, the Police Department), shall release information on those who have been charged, including their name, age, and address. This information is necessary to ensure the proper identity of those arrested.
An arrest does not mean that a person is guilty. All those arrested are presumed innocent until proven guilty. It is the policy of eNews Park Forest to not remove items in the public record from publication. If your name is listed in the police reports, we will only add information relevant to the final disposition of the case at hand, e.g. "Mr. Smith was subsequently acquitted," "Mr. Smith entered a guilty plea," or "All charges against Mr. Smith were subsequently dropped." We will do so upon receiving and verifying proof of such disposition.
Persons wishing to leave anonymous information on any criminal matters including narcotics or gang activity are encouraged to call the Park Forest Police Department Investigations Division at (708) 748-1309.
eNews Park Forest reports this information because the public in the United States has the right to know.  When that information is withheld or under-reported, it leaves questions.  We also want to show the work that the police force does every day that is not reported.  Police in Park Forest respond to thousands of calls per year, the vast majority of which do not end up with arrests.  Whether it's conducting a routine investigation, pulling over a drunk driver, or responding to a possible theft at a store, the work of the police officer deserves acknowledgment by the public.
Possession of Cannabis: No Arrest
Joshua P. McCarthy, 35, 23445 Western Ave., Park Forest, was issued a municipal citation on June 13 charging possession of cannabis after police responded to the 23400 block of Western Avenue to investigate a report of a suspicious vehicle.
Domestic Battery, Resisting
Quanesha E. Easton, 24, 70 Cedar St., Park Forest, was arrested on June 14 and charged with domestic battery, battery, and resisting officers after police were dispatched at 5:06 PM to the first block of Cedar Street to investigate a report of a disturbance. Ms. Easton allegedly punched someone in the face and allegedly sprayed pepper spray at someone, according to the report.
Criminal Trespassing
Marcus O. Luckey, 44, 1033 Brampton Ct., University Park, was arrested on June 17 and charged with one count of criminal trespassing after police responded to a home in the 200 block of Nauvoo Street to investigate a report of an unwanted subject.
Domestic Battery
Chiquita D. Holmes, 25, 4009 S. Ellis Ave., Chicago, was arrested on June 17 and charged with one count of domestic battery after police responded to the first block of Fir Street at 12:55 AM to investigate a report of a domestic disturbance.
Aggravated Speeding
Gisell A. Sandoval, 18, 400 Suwanee St., Park Forest, was arrested on June 18 and charged with aggravated speeding when an officer conducting stationary radar observation of northbound traffic on Western Avenue observed a vehicle allegedly traveling northbound on Western Avenue from Main Street at a high rate of speed, according to police. The vehicle allegedly was traveling 68 miles per hour in a posted 35 miles per hour zone, according to police.
The officer followed the vehicle and was able to catch up with it, curbing the vehicle on Western Avenue just north of Algonquin Street.
A passenger in the vehicle, Kelvin B. White III, 18, 3808 Dewey Ave., Richton Park, was issued a municipal citation charging resisting a peace officer and released on the scene.
The driver, Ms. Sandoval, was taken into custody on suspicion of aggravated speeding, placed into handcuffs, and secured in the rear of a patrol vehicle. Ms. Sandoval's vehicle was subsequently towed from the scene and an administrative seizure was placed on it.