Washington, DC–(ENEWSPF)–April 7, 2016.  Like us, you'd probably rather be in America's great outdoors right now, spotting animals in their natural habitats. But don't let being stuck behind a desk stop you. Adventure awaits just about anywhere, thanks to wildlife cams. They give us a glimpse of what's happening in animals' private lives. You never know what you'll see — it could be something amazing or nothing at all — which is part of the fun.
Some of the best wildlife cams are on America's public lands, places that Interior employees work every day to protect for future generations. Check out four amazing wildlife cams — they're sure to keep you riveted!
#DCEagleCam at the U.S. National Arboretum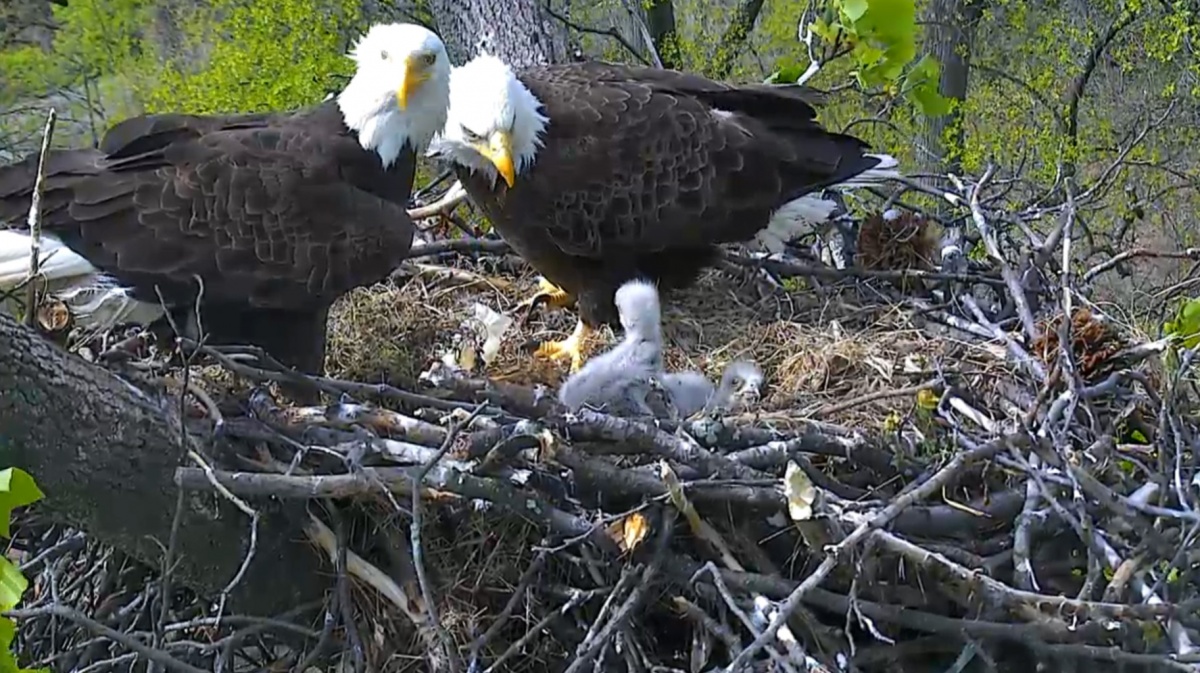 While there are multiple eaglecams to enjoy, the #DCEagleCam at the U.S. National Arboretum has captured the world's heart in the past few weeks. It gives viewers an inside look at "Mr. President" and "The First Lady" — the first eagles to nest at the D.C. Arboretum in nearly 70 years. The First Lady laid two eggs in early February, and the eggs hatched mid March. Switch between two HD cams for great views of the nest and these cute baby eaglets; but as the website warns, "This is a wild eagle nest and anything can happen."
Kelp Cam at Channel Islands National Park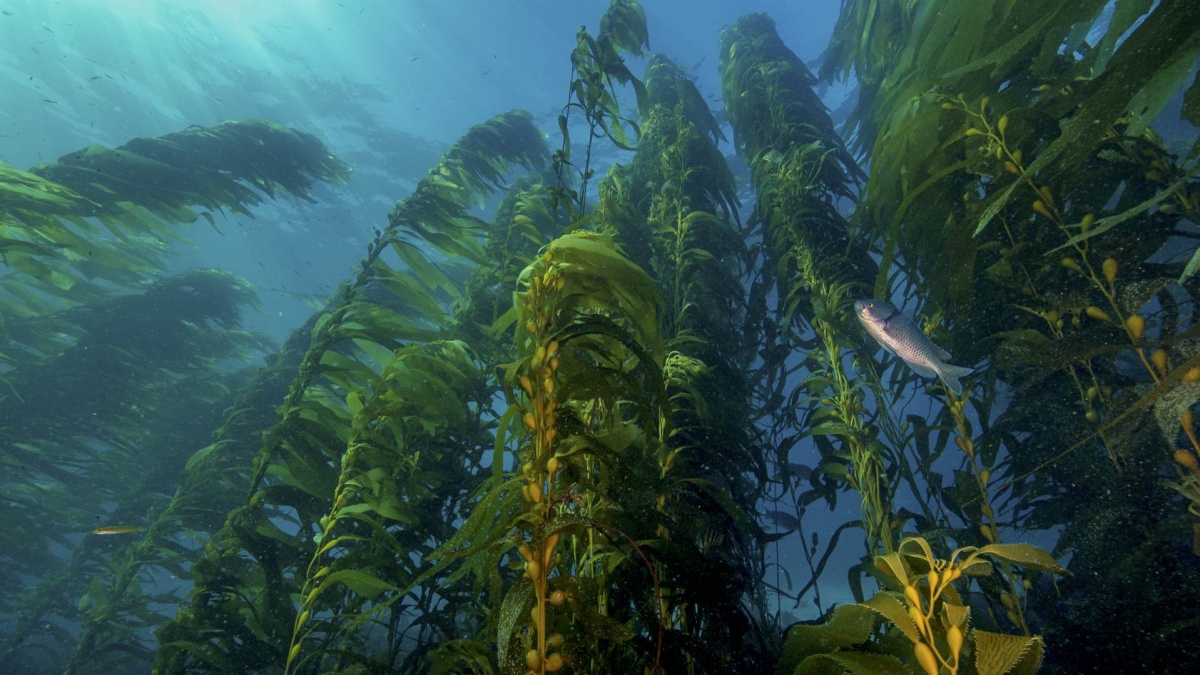 Kelp Cam — one of the newest on Explore.org — shows live views of the underwater world at Channel Islands National Park. Take a virtual tour among the giant kelp forests off Southern California's Anacapa Island, where sea urchins feed off the leaves, fish hide throughout the fronds, and brittle stars, anemones and sponges live on the holdfasts. Be mesmerized by the swaying kelp and the white noise of the constantly moving water. If you're lucky, you'll spy lobsters, stingrays and sea lions.
#BearCam at Katmai National Park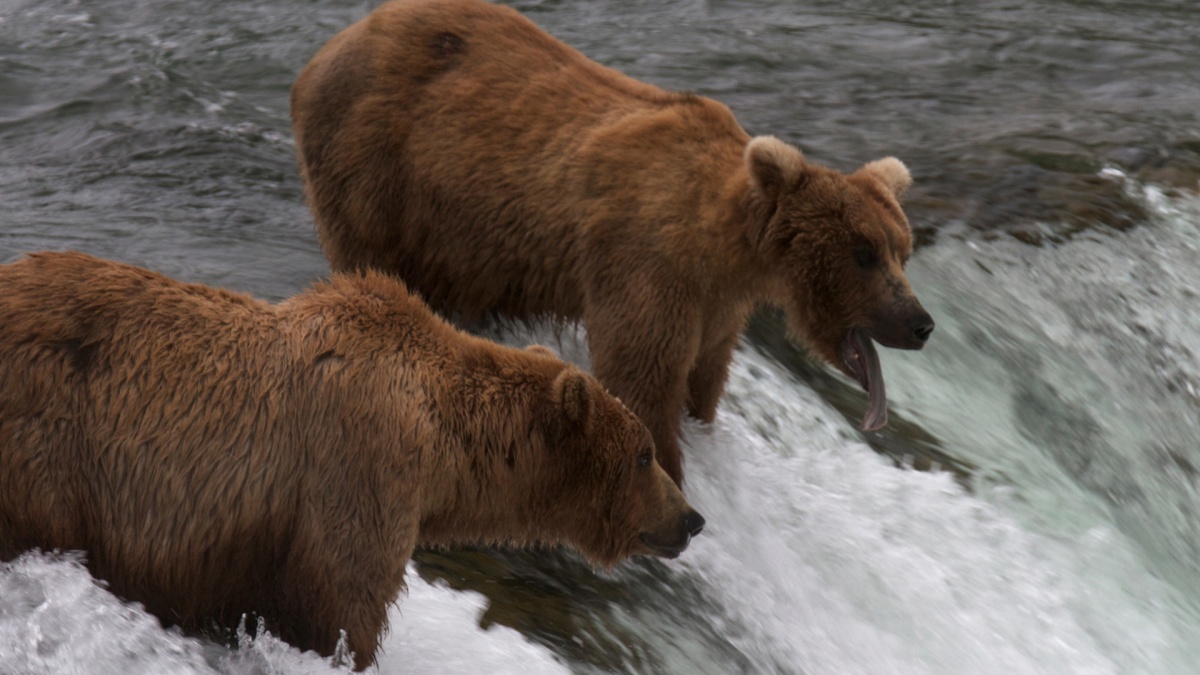 No list of the best wildlife cams is complete without the wildly popular #BearCam at Katmai National Park. With 9 cameras set up at Alaska's Brooks Camp, watch brown bears fight for prime spots to feast on the largest sockeye salmon run in the world, follow along as male bears woo females and see mama bears with babies in tow. Prime #BearCam viewing is June through September. In the meantime, you can always rewatch the best of #BearCam.
Puffin Cam at Seal Island National Wildlife Refuge
What's better than puffins? We can't think of anything that could top watching these cute miniature penguin look-alikes. After a 150-year absence, puffins now nest at Seal Island National Wildlife Refuge off the coast of Maine. Thanks to a partnership between Explore.org and the National Audubon Society, the Puffin Cam has three unique live cameras — including the burrow cam that shares views from a puffin nest and the chance to see a chick (can you say, adorable fluffy baby puffins?). Even though puffins only nest from April to August, the Puffin Cam shares highlights the rest of the year, making it perfect for a midday break from work.
For more great wildlife stories sent directly to your inbox, sign up for emails from Interior.
Source: http://www.doi.gov