Washington, DC–(ENEWSPF)–October 6, 2016.
Climate change is the biggest threat to our national parks. It's not just a future threat — we're seeing the impacts right now at national parks and other public lands across the country.
We must #ActOnClimate to ensure that current and future generations can enjoy America's most treasured places. If we don't, we will have to say goodbye to these iconic views:
1. Wildflowers of Shenandoah. Spring is coming early in 3/4 of national parks according to a new study released this week. While this might not seem like a big deal, it has a huge ripple effect. As flowers bloom earlier every year, it's disrupting the link between the wildflowers and the arrival of birds, bees, and butterflies that feed on and pollinate the flowers. In Shenandoah, an earlier spring is giving invasive plants a head start, and they're displacing native wildflowers, leading to costly management issues. In Acadia, it's not just the flowers but also bird migration that's being impacted by earlier springs.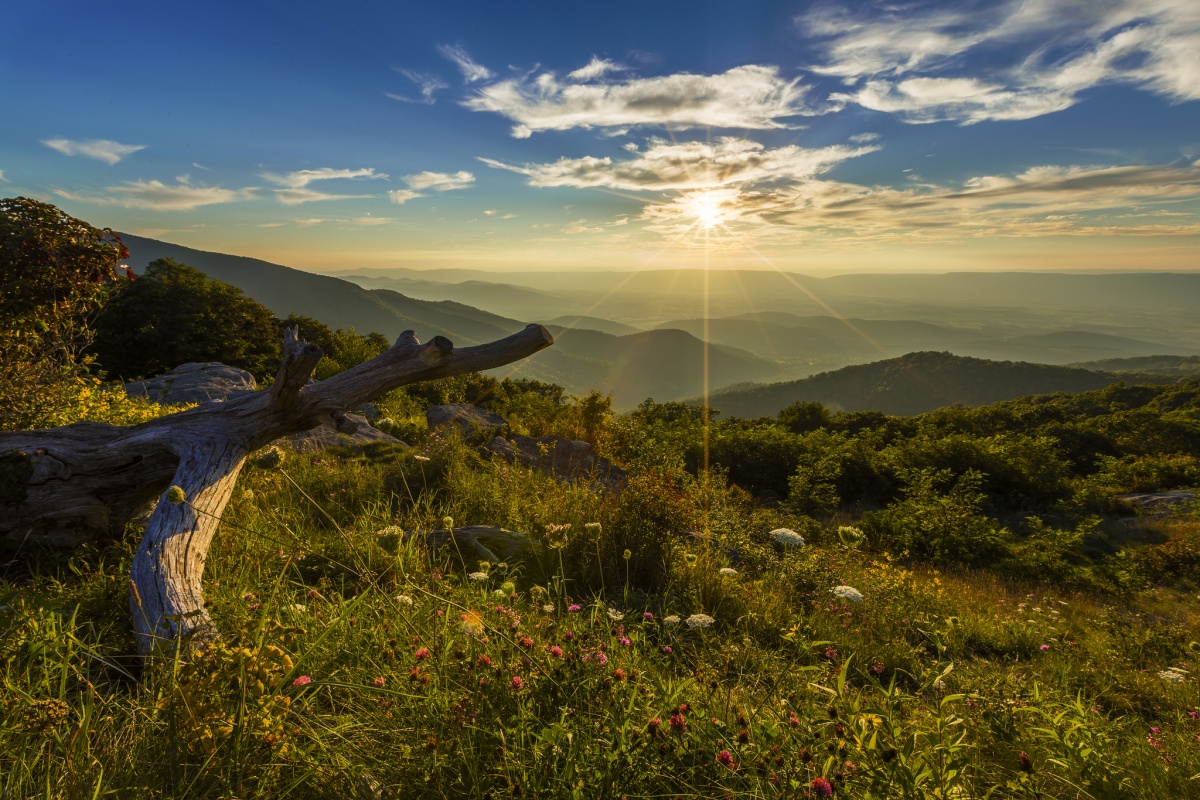 Timber Hollow Overlook at Shenandoah National Park by N. Lewis, National Park Service.
2. The twisty, spiky trees of Joshua Tree National Park. It's said that Dr. Seuss's The Lorax was inspired by Joshua trees. Now life is imitating art, but this time the trees are threatened by climate change. Joshua trees require cool winters and freezing temperatures to flower and seed. Researchers have documented substantial mortality of Joshua trees and predict that because of rising temperatures, the trees will be unable to persist much longer within Joshua Tree National Park. Soon, Joshua trees may no longer be found in the park bearing their name.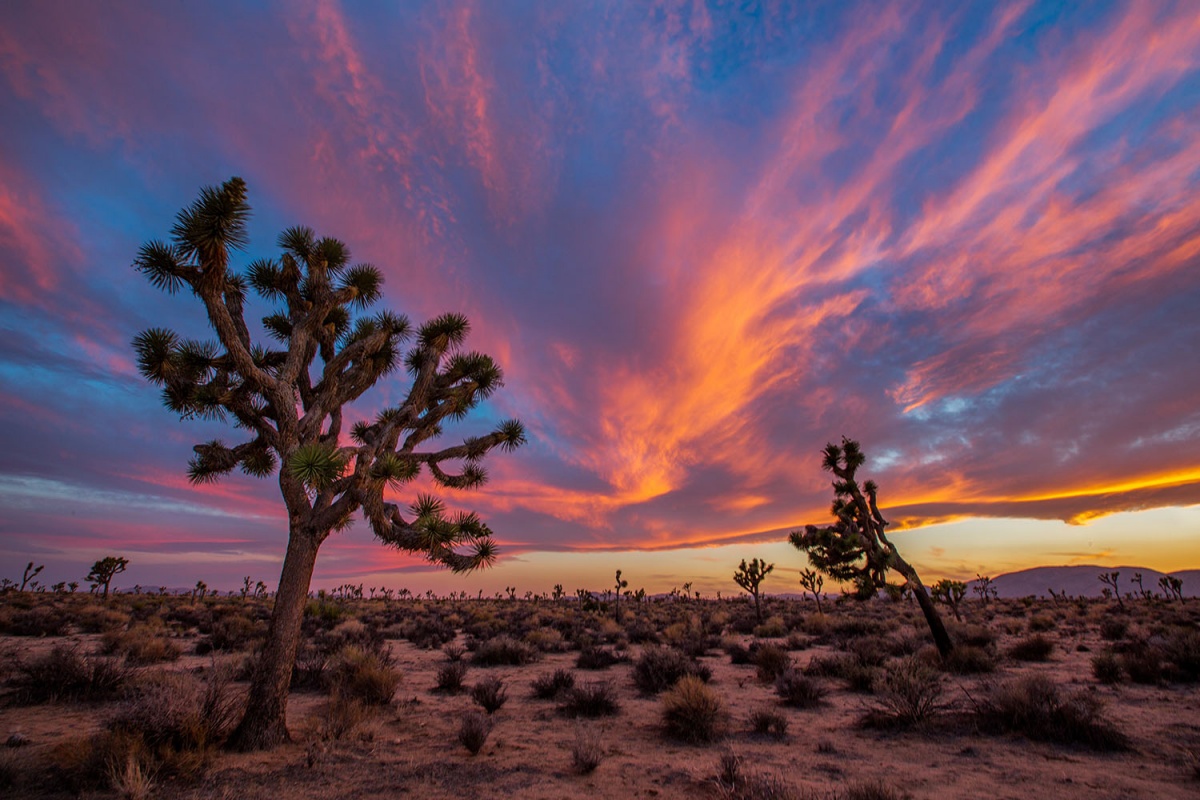 A fiery sunset over Joshua Tree National Park by Manish Mamtani (www.sharetheexperience.org).
3. Glacier National Park's namesake. In Glacier National Park, the effects of climate change are strikingly clear. It's estimated that in 1850, before the park was established, there were 150 glaciers present. Now there are only 25 glaciers left, and scientists predict the glaciers in Glacier will be completely gone by the year 2030.
While Glacier might be the face of climate change, there are countless other examples at national parks — from North Cascades to Glacier Bay — where ice formations are disappearing because of changing precipitation patterns and warming temperatures.

Sperry glacier is one of the 25 remaining glaciers at Glacier National Park. Photo by USGS.
4. The Statue of Liberty as we know it. One of the most recognizable statues in the world could someday be underwater. Sea-level rise and an increase in storm surges are putting the Statue of Liberty at risk — in 2012, Hurricane Sandy inundated the statue's island in water, causing it to close for nearly eight months of repairs.
The Statue of Liberty isn't alone in the the threat of sea-level rise. A 2015 National Park Service study found that 118 parks are vulnerable to sea-level rise from climbing global temperatures. These places — like Florida's Everglades National Park and Cape Hatteras National Seashore in North Carolina — are popular for their unique ecosystems and vibrant recreational opportunities.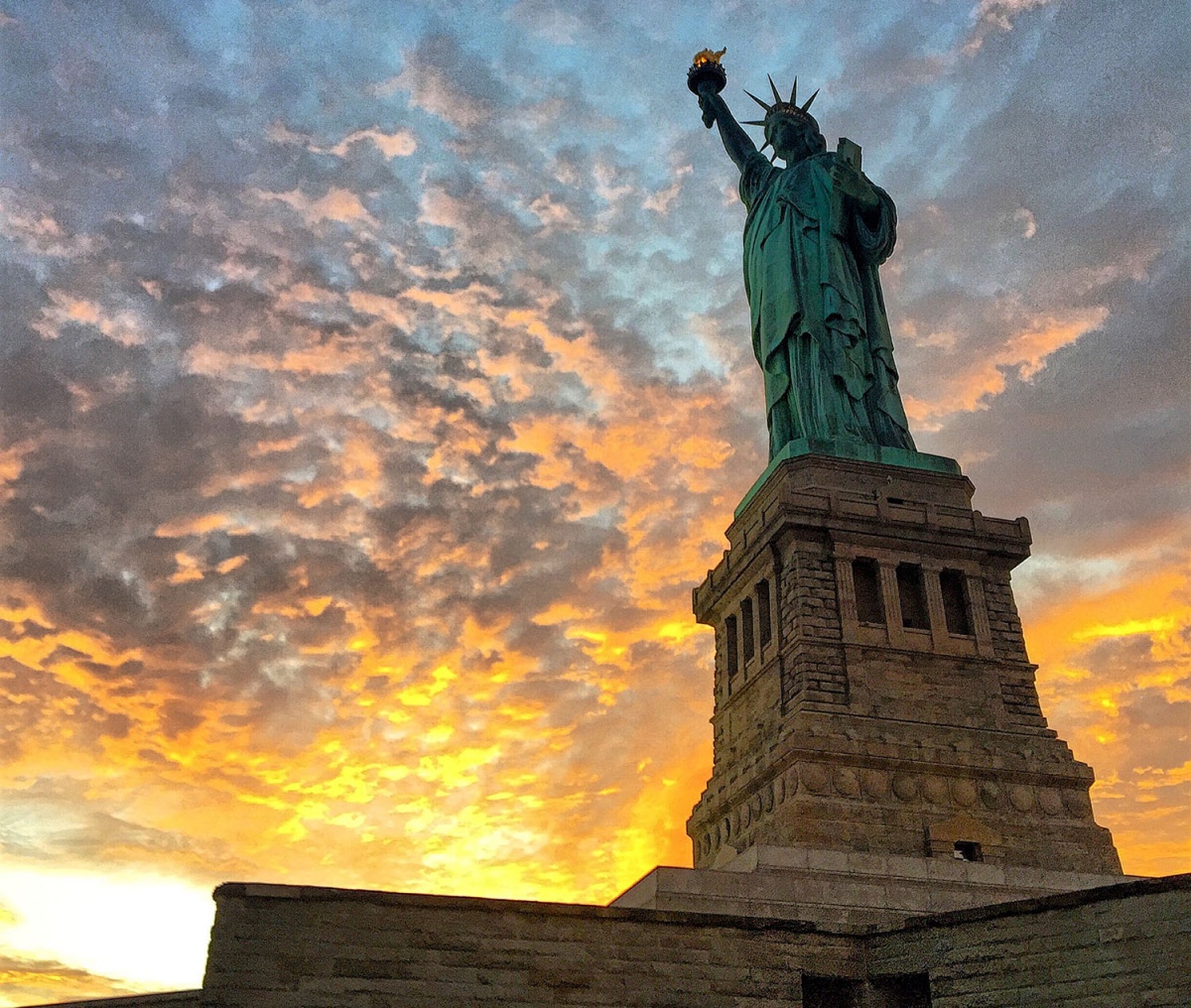 Statue of Liberty by Paul Ganas, National Park Service.
5. The colorful coral reefs in Virgin Islands National Park. Beyond rising sea levels, warmer ocean temperatures and more acidic waters (from increased carbon dioxide levels) are bleaching and dissolving coral reefs around the world. Once a rare oddity, coral bleaching is becoming more frequent, especially in places like Virgin Islands National Park.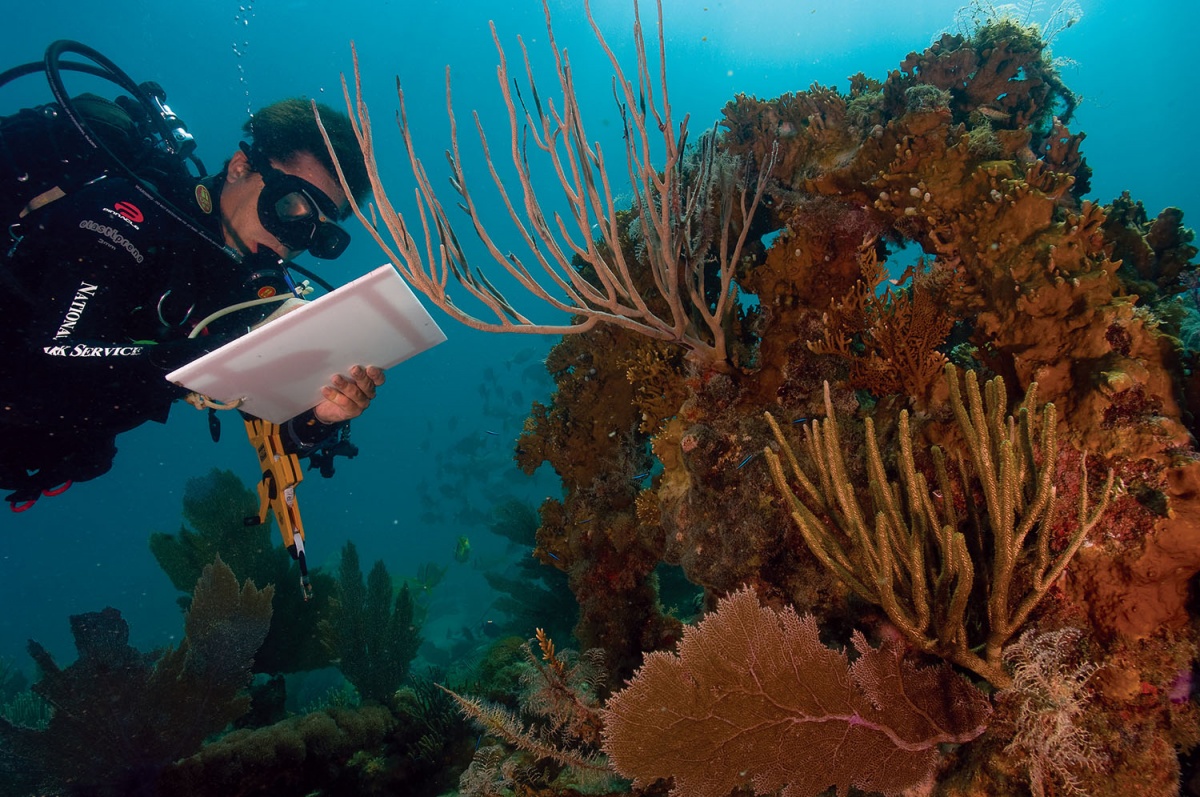 A scientist studies the coral at Virgin Islands National Park. Photo by National Park Service.
6. Snowy winters in Yellowstone. Scientists have monitored Yellowstone's climate for decades, and there's no doubt that its climate is changing. Average temperatures are now higher than they were 50 years ago, and the park sees 30 fewer days of snow on the ground a year. Snow totals and the timing of snowmelt affect the rivers and streams of the park, which in turn impact plants and the movement of wildlife like the park's bison and cutthroat trout. Rocky Mountain is seeing similar impacts as spring snow melts 2-3 weeks earlier.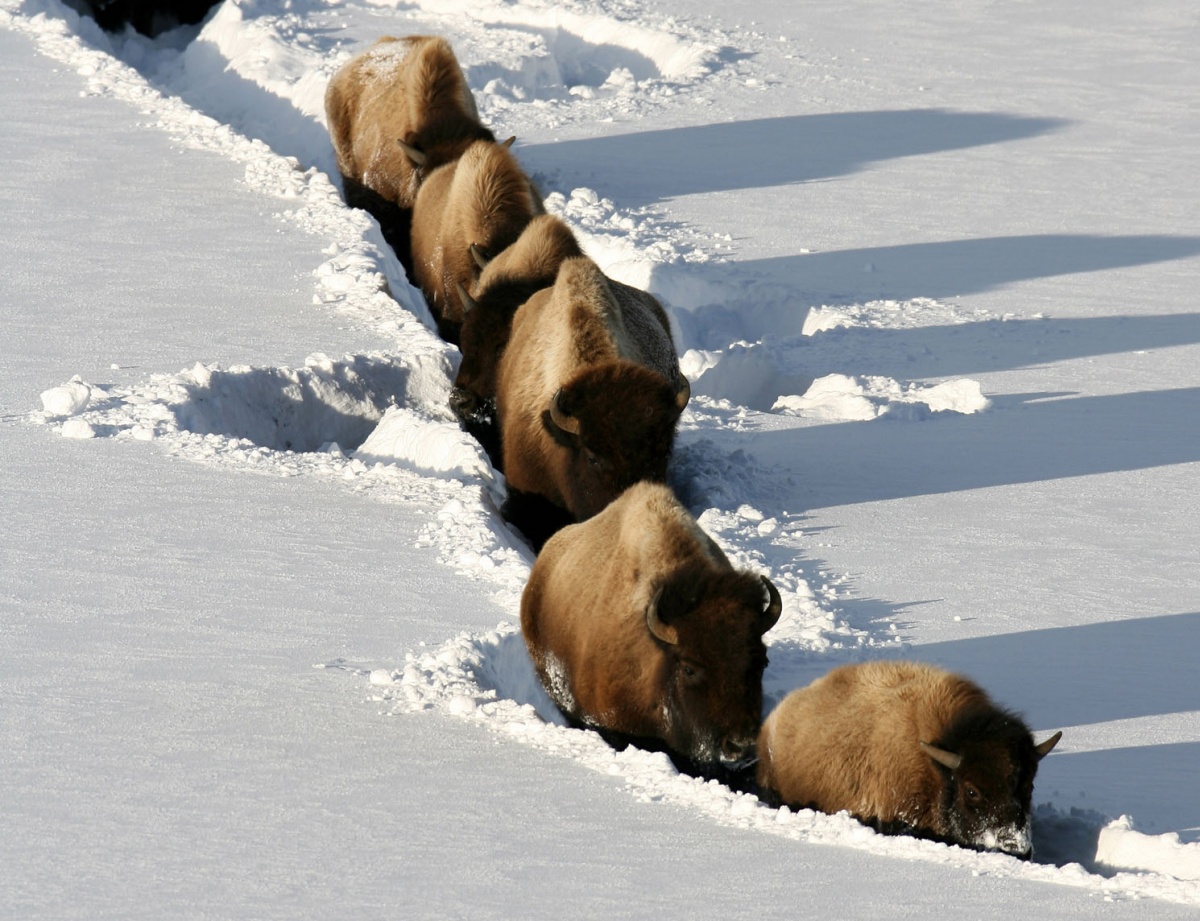 Bison wade through the snow at Yellowstone National Park. Photo by Jim Peaco, National Park Service.
7. Cultural and historic artifacts of Mesa Verde. Located in southwest Colorado, Mesa Verde National Park is known for its ancient cliff dwellings surrounded by pinyon-juniper forests and mountain shrub. But a one-two punch of higher temperatures and earlier snowmelt is causing hotter, drier conditions in the park. This is leading to longer wildfire seasons, which threaten the park's archeological sites.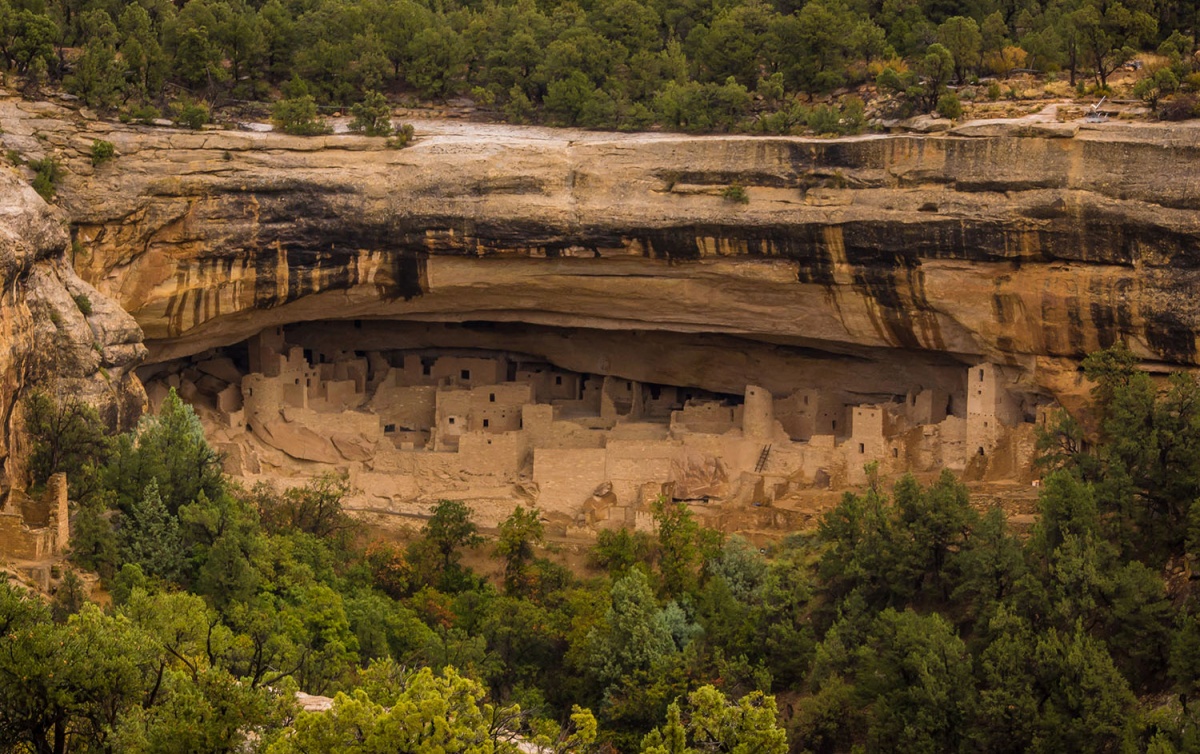 The ancient cliff dwellings of Mesa Verde National Park. Photo by Dena Creamer (www.sharetheexperience.org).
Explore more ways climate change is impacting national parks.
Source: http://doi.gov